Cloud based EMR
All across the country, medical offices large and small are making the switch to electronic medical records or EMR Software. As medical offices become more technologically savvy, the choices regarding the types of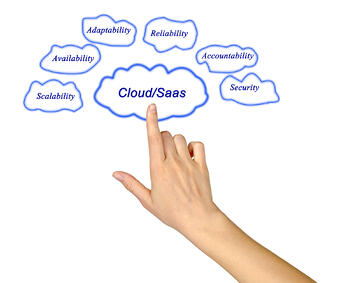 electronic medical records available to them are growing in number rapidly.

Physicians are finding that having an EMR system as opposed to using paper charts offer them a greater amount of flexibility and convenience. Not to mention, the level of compliance with privacy standards increases with the use of EMR. As a medical professional, you are now faced with a choice regarding the type of EMR you implement in your office. You have the option of choosing between a client-server based system or a cloud-based EMR system (or Web based EMR).
[RevenueXL provides Web based EHR Solutions for a large number of specialties. Check out our Certified EHR Solution for Urologists.]

Benefits of Implementing Cloud-Based EMR

Client-server based EMR systems are located within the practice itself. They are hard-wired in to the office's network. Cloud-based systems are run through the internet and therefore, require no additional equipment at the office whatsoever. Many practices are choosing to use the cloud-based EMR systems for many reasons.
Increased Flexibility
If your medical practice is similar to most, you as well as your staff, are constantly busy. You require an EMR program that is flexible enough to accommodate different departments. Web based EMR often includes integrated practice management software, which is an excellent component because scheduling and billing will not need to be run on different programs. Even so, many physicians are reluctant to switch billing programs, which is not a problem. Web based EMR can seamlessly interact with your billing software, if you so choose. Flexibility is increased even further by being able to customize your cloud-based EMR according to specialty.
Instant Savings
By doing away with paper charts, medical practices stand to save a lot of money right at the beginning of implementing Cloud-based EMR. However, in addition to the money saved by going electronic, cloud-based EMR does not require any additional equipment to be installed within your office. There is no need to back up information in the event of a computer crash because all of the information is located on the internet. Client-server EMR systems can be very expensive to set up, running a small practice over $40,000.
Increased Accessibility

One of the greatest advantages Cloud-based EMR has over client-server EMR is the fact that physicians and other staff can access medical records from any location. Physicians who are on call can access records from home and have accurate patient information available immediately. Staff members enjoy no longer being tied to a paper chart or even to their own computer, because a simple log-in ID and password allows them access from any computer they choose.
Increased Staff Production

By using paper charts, staff members are consumed with the duties of finding paper charts, prepping charts, and filing in charts. The arrival of client-server EMR gave staff members a bit more freedom in that this was no longer necessary, however IT personnel were required in order to keep the hard-wired system running smoothly. By using Web based EMR, your staff members are free to attend to the needs of the patients and assist physicians in more efficient ways. Many practices are finding that large numbers of office personnel are no longer necessary and are cutting costs by hiring less staff.

The choice seems simple. Cloud-based EMR is the most profitable in many areas for every practice, regardless of size. Medical practices, just like yours, who have chosen to look to the cloud are finding results they never thought possible with paper or client-based EMR.
Isn't time you made the switch?