What is an EHR System?
EHR System Definition
EHR System is an integrated set of 'interoperable' technology components including EHR Software, Practice Management Software, ePrescription, Dashboards, telemedicine, interfaces to labs and clearinghouses, workflow tools, patient portal, etc. - all working seamlessly to provide a unified view of a patient's longitudinal health record (electronic health records) and assisting all healthcare providers and specialists (who help an individual stay healthy) to stay compliant and reduce medical costs.
Components of an EHR System
An EHR system often includes the following components:
Infrastructure - Physical and hardware system components, for example, Workstations and Servers, Tablet PC, Laptops, Monitors, Scanners, Routers and Bridges, etc.
Core Software - Application software (EHR Software), Operating System software, utilities, and other applications like Instant Messaging, Fax Servers, Networking Software, Lab interfaces, e Prescription, etc.
Other Software components including:

Integrated practice management software or an ability to interface with an external practice management program;
Patient service tools - Triage tools, coordination care, lab results, intake forms, medication tracking and more;
Patient portal - Enables patients to contact a practice with questions and refill requests, and permits the office to send reminders and messages, and allow access of information including test results;
Workflow tools - To manage the practice, track communications and issue resolution status.

People - Personnel involved in using, maintaining or managing the EMR - this includes the clinical and administrative staff, Physicians, etc.
Business Processes - Guidelines, instructions, and steps involved in keeping the EMR System running smoothly. This includes patient appointment scheduling, reminders, billing, etc.
Data - Information captured, used, and supported by a system, including documents, document manager, images and databases.
The clinical workflows behind the software all form an interconnected universe bringing together people, processes, and technology to create a more efficient practice.
A key feature of an electronic health record (EHR) is that health information can be created and managed by authorized users in a digital format that can be shared across authorized providers belonging to more than one healthcare organization. This includes primary care physician, specialists, pharmacies, laboratories, and emergency facilities, among other providers. As such, electronic healthcare records will include health information from all providers involved in a patient's care.
What you should know about EHR?
EHRs are a global and all-encompassing view of the patient's health status and care that is useful to anyone treating the patient, including pharmacists, workplace health clinics, and school and public health agencies.
EHRs facilitate true coordination of care across the entire health care spectrum.
HIMSS Analytics states that, "The EHR represents the ability to easily share medical information among stakeholders and to have a patient's information follow him or her through the various modalities of care engaged by that individual."
EHRs are designed to be accessed by all people involved in the patients care—including the patients themselves.
The word "health" covers a lot more territory than the word "medical." And EHRs go a

lot

further than EMRs providing

significant benefits

.
What does Electronic Health Record Include?
An EHR includes most of the following patient health information:
Medications
Lab and test results
Administrative and billing data history
What are Essential and Nice-To-Have Features of EHR Software Systems?
Modern EHR Systems have transformed significantly from simple text entry to comprehensive medical practice systems with a multitude of functionality. Shortlisting and implementing the 'best fit' Medical Software has become a daunting process. This post includes 23 criteria, some of which belong to the 'essential' category while the others belong to 'nice to have' category.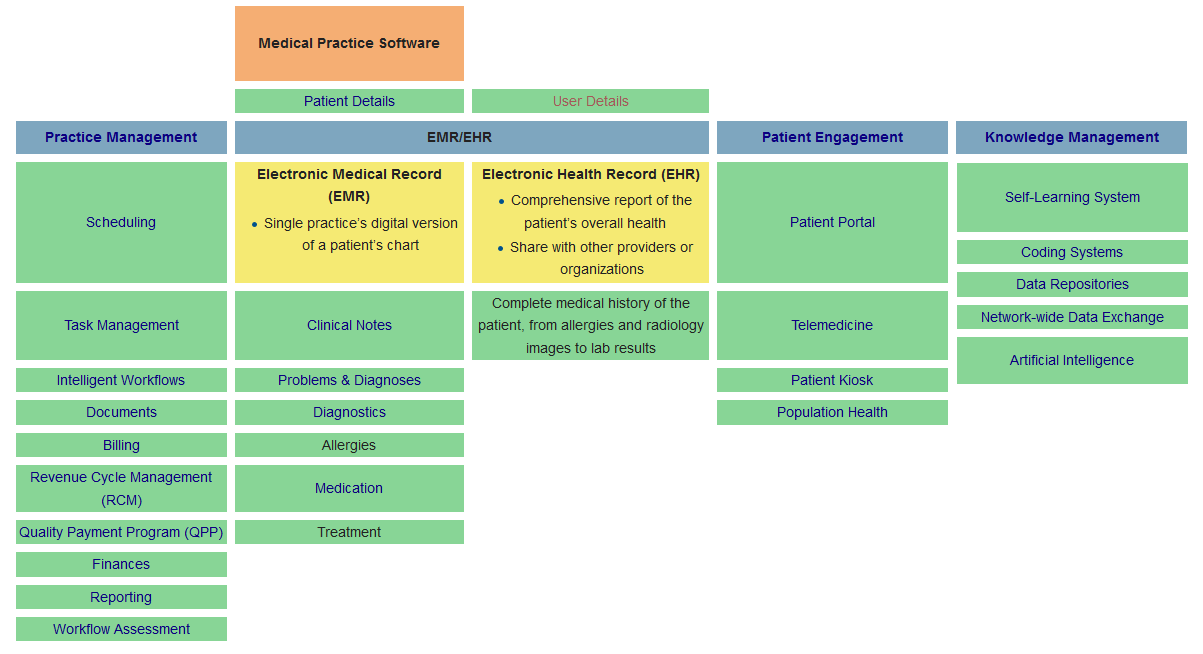 RevenueXL has recently published a blog post on Best Practices For Choosing EHR Software highlighting that there is no "One size fits all" software. Personal taste, likes and dislikes need to be considered as much as other factors like existing billing software or existing relationships with clearing house, lab or pharmacy. SoftwareAdvice provides a list of common features to help with the decision which functionality is essential and which should be introduced later as the practice continues to grow. The aim of this blog article is to provide a practical overview and give guidance on what each functionality really entails.
1) Flexible Charting with specialty specific customizable templates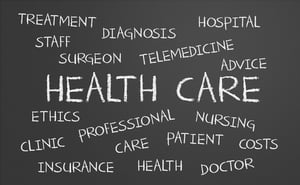 Chosen EHR must offer out of the box specialty specific set of templates for your specialty which are further customizable by the practice with little or no support from the EHR vendor. Once customized fully, EHR templates provide valuable insight besides streamlining patient encounters and an intelligent way to track and manage daily tasks to help providers work smarter. It must expedite clinical encounters by supporting flexible and personalized charting styles including voice recognition, handwriting recognition, etc.
2) Simple, Intuitive and Attractive User Interface
Flexible charting works best in conjunction with advanced user experience design (UX). Medical practice software must have a visually appealing graphical user interface to satisfy aesthetic needs and create some joy when using the software on daily basis. Information and workflows are presented in logical and practical ways which are the main ingredients of an intuitive user interface.
3) Integrated PM/EMR to optimize Billing and Revenue Cycle Management
Time has passed where many different software developers applied their special knowledge to one topic (e.g. Billing, RCM, EMR, Scheduling etc.) and created an awesome application that did just one thing. As the market consolidates and medical practice software becomes more mature, the buyers expect an all-in-one package without the hassle of dealing with different providers, different software packages and installations. Modern medical practice software is expected to deliver excellent functionality in all four categories:
An integrated system is built on a single database, thus eliminating the headache of creating and maintaining APIs (Application Programming Interface) between different software packages. For instance, the scheduling module links the patient details with the date and time of an appointment; the task management module sends out reminders; the charting module provides the codes for RCM (Revenue Cycle Management), and so forth.
E-Prescribing is a prescriber's ability to electronically send an accurate, error-free and understandable prescription directly to a pharmacy from the point-of-care - is an important element in improving the quality of patient care.
There is now consensus that e-prescribing provides a better and safer way of prescribing medication than paper-based prescription. In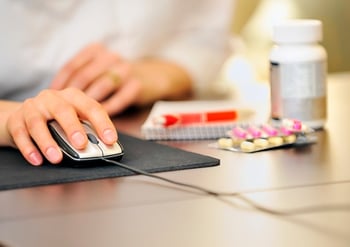 addition, The American Journal of Pharmacy Benefits found that e-prescribing was "associated with significant prescriber and patient behavior change". Increased primary, secondary, and tertiary fill rates indicated improved patient adherence. Electronic medication management represents an excellent example of how computer software can make use of large connected datasets (e.g. drug formulary, drug-drug interaction, pediatric dosing). The optimal system will take many factors into consideration to ensure prescription of the safest drug. However, ongoing work needs to be done to address problems with alerts, developing protocols, and adding new medications.
5) MACRA Certification
The Medicare Access and CHIP Reauthorization Act of 2015 (MACRA) created the Quality Payment Program that is changing the way how Medicare rewards clinicians. The conventional fee-for-service reimbursement model is slowly being replaced by the concept of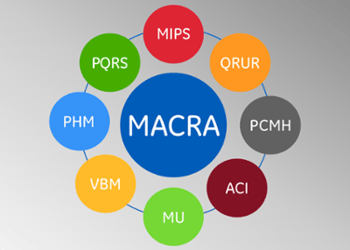 value-based care. Clinicians have two tracks to choose from: Merit-based Incentive Payment System (MIPS) or Alternative Payment Models (APMs). The decision is based on their practice size, specialty, location, or patient population.
A recent article published in Family Practice Medicine (published by the American Academy of Family Physicians) reminded primary care physician that engagement with the QPP needs to be started in 2018. To obtain the full benefit, a 2015 Edition ONC Certified Health IT Product is strongly recommended. Successful participation could earn a positive payment adjustment of 5 percent in 2020. On the other hand, not engaging with the program will risk a negative payment adjustment of up to -5 percent in 2020.
6) Clinical Decision Support
Clinical decision support is no longer a "nice-to-have" feature. The paradigm, "The Right Information at the Right Time, in the Right Place, in the Right Way to the Right Person", first described by Gerhard Fischer, University of Colorado Boulder, has become one of the hottest features of modern EHR systems. Powerful and very affordable computer technology, paired with nearly unlimited storage space and almost universal access to large data repositories, have paved the way to the delivery of large amounts of primary and secondary information. Ironically, the amount of information is not too little anymore. It is too much! Information overflow and alert fatigue have become new buzz words. Well-crafted medical practice software is becoming more and more sophisticated to deliver the "5 Rights". The Right Amount of information should be added as the sixth "Right". Naturally, this should depend on the user's personal preference. Eventually, new technologies like supervised and unsupervised machine learning and AI will revolutionize how medicine is practiced. For now, the best EHR systems find the Right balance between information need and delivery to ensure patient safety, value-based healthcare, and high practice efficiency and efficacy.
7) Demonstrated Interoperability capabilities
For 2019, the CMS emphasizes that 25% of the MIPS final score is based on promoting interoperability. This ensures the sharing of health care data between health care providers and patients.

8) Mobile Integration of all core pieces
Cloud computing and powerful mobile devices have given users of modern EHR systems unprecedented freedom of mobile access to EHR data. It is paramount that software vendors must adhere to privacy, safety and cybersecurity standards to prevent hacker or ransomware attacks. Physicians appreciate the increased comfort of mobile e-prescribing or submitting refill-orders, to name only two benefits. Software design for multiple platforms gives the user a choice whether he or she wants to use Windows, Mac, iPhone/iPad or Android. Some software is delivered via web browser which should therefore support Microsoft Edge, Internet Explorer, Google Chrome, Safari, or Firefox.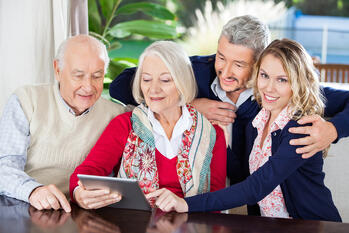 The CMS has incorporated the patient portal as a measure of promoting interoperability. The patient portal is seen as an important component of a successful patient engagement strategy. For the tech-interested patient HIPAA compliant messaging provides a convenient and safe way to connect with providers and practice staff. Even though many patients, especially elderly patients, are still more likely to use the phone to speak directly with staff, the acceptance and usage of the patient portal will increase.
The functionality that is provided via patient portal is already impressive:
Request or schedule appointments
View test and lab results
View summaries of recent doctor visits
Make payments online
Request prescriptions and refills
Communicate with staff
10) Comprehensive task management
Effective task management deals with all aspects of a task. The Task Life Cycle (see graph below) describes the different states of a task. A performant PM/EHR system is configured in a way that it automatically creates and executes tasks, e.g. send out appointment reminders one or two days before the scheduled appointment.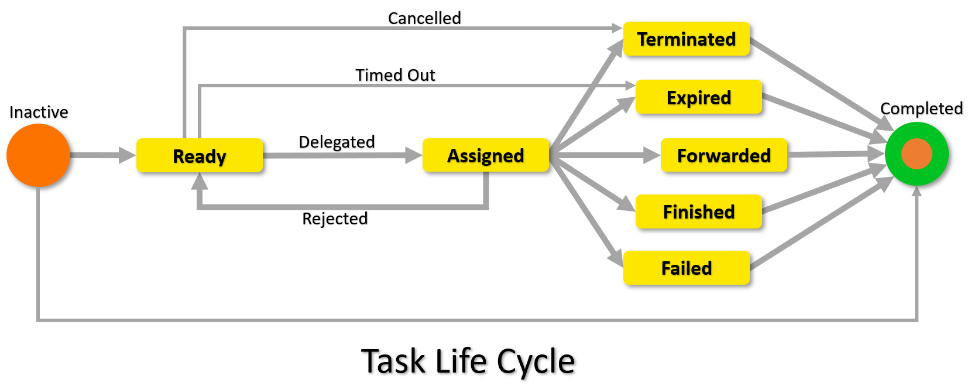 Intelligent task management monitors the state of each task and either gives the user regular updates or keeps to-do lists up-to-date and sends out reminders or even warnings, if appropriate. Another important functionality is automatic synchronization of physician calendar and integrated patient self-scheduling system.
11) Flexible and configurable Workflow Management
Effective workflow management provides the infrastructure for handling a defined sequence of tasks. Medical practice software applies a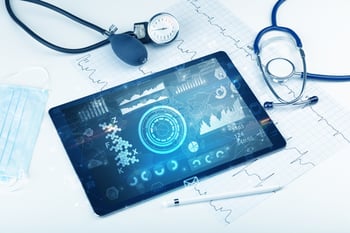 date/time stamp to every single user action. Equipped with detailed time/task analysis, every practice can now identify areas that are labor and/or time intensive. It reveals how patients travel through the system and how information is gathered and processed.
Modern medical practice software can help to optimize and restructure workflows. Typically, completion of one task or user action triggers a response by the system. For instance, as soon as the patient has filled out the electronic intake form, the system updates the task list of the nurse indicating that this patient is ready to be examined. At the same time, the doctor receives notification that the same patient is due for another test, e.g. oral glucose challenge. As soon as the doctor signs the order for the test, the nurse receives the notification on his/her screen. As per pre-defined protocol, the system will highlight the necessary steps on how to perform this test. Smart workflow management helps the practice to become safer, more efficient, and more effective.
12. Interface to Lab of Choice
Modern medical practice software provides a lot of functionality for managing lab results. The computerized physician order entry (CPOE) is one of them. It helps to reduce errors and improves efficiency by sending out lab requests automatically. Most software products connect directly with the laboratory that is affiliated with the EHR vendor. However, the mandate is to be able to choose any laboratory interface that is commonly available. Medical practice software needs to remain open in terms of the interface to the lab of choice. In addition, a feature-rich interface sends out lab requests, receives the results, receives lab specific information about reference values, and obtains instructions on how to correctly obtain blood or other specimens. Most systems can share information with other healthcare providers.
If your EHR vendor cannot connect with the lab of your choice or asks you to spend extra dollars, do your homework and find the vendor that does!
Cloud technology has matured over the last decade. Advances in computer power, virtualization, and high-speed connectivity make it a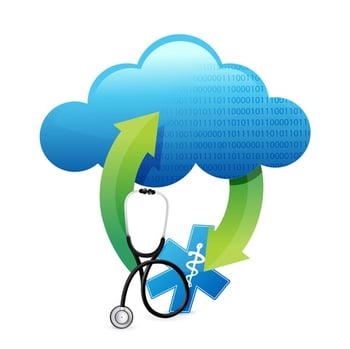 feasible and reliable choice; especially for small practices. Cloud software is easier and cheaper to implement, maintain and update than local client/server installations. It enables easy access from nearly any device from nearly anywhere. If you need more in-depth information about this topic, RevenueXL has published an overview article.
Moving patient data into the "cloud" is safer than ever. Encryption technology makes it secure. Contrary to some people's belief, cloud-computing is still based on solid computer hardware embedded in a secure network located on earth! To ensure this high standard of safety, mobile EHR software requires a password protected login, encrypted data transfer, and two-factor authentication for logins. Cloud-based EHR software increases patient privacy and makes practice management more flexible and more efficient.
Modern computer and communication terminology can sometimes be confusing. Terms like telehealth and telemedicine describe similar things but are not synonymous. According to The Health Resources and Services Administration (HRSA) of the U.S. Department of Health and Human Services, telemedicine refers specifically to remote clinical services, whereas telehealth can refer to remote non-clinical services, such as provider training, administrative meetings, and continuing medical education, in addition to clinical services. The AAFP describes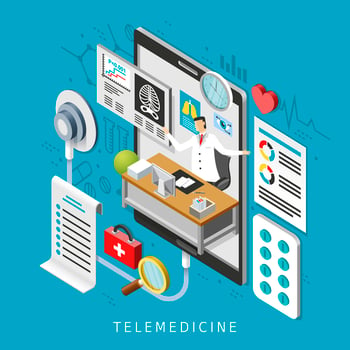 telemedicine as a telecommunications infrastructure between a patient (at an originating or spoke site) and a physician or other practitioner licensed to practice medicine (at a distant or hub site).
In a most recent article about promising IT trends, Becker's Hospital Review cited a survey conducted by Reaction Data. The survey found that 29% of healthcare executives believed that telemedicine will have the biggest impact on healthcare in the future. The Deloitte 2018 Surveys of US Health Care Consumers and Physicians found that most physicians recognize the benefits of virtual care technologies but only 14% have telemedicine implemented today and only 18% are planning to use it in the near future.
Many states in the U.S. have not implemented regulations around reimbursement, special purpose license, and telemedicine licenses to practice across state lines yet. In January 2018, the Federation of State Medical Boards published an overview of telemedicine policies by state. So far, 28 states require both private insurance companies and Medicaid to reimburse telemedicine services to the same extent as face-to-face consultations.
Telemedicine and telehealth are hot topics. It seems, that most states will endorse policies in favor of telemedicine. Software Advice lists 84 out of 385 medical practice software vendors to offer telemedicine capabilities. The time is ripe to choose the right vendor for your practice!
15. Document Management
The paperless office was announced in the early eighties. Surprisingly, the opposite happened because of improved scanner and printer technology. With the introduction of comprehensive EHR software the trend is now in favor of electronic document storage systems. The old productivity rule "touch a document only once", i.e. for scanning, should help to increase efficiency and improve access to the documents.
Medical practice software provides functionalities of a modern document management system. Ideally, the system should not only perform optical character recognition (OCR) to enable full text search but also automatically recognize the patient's name and the date of the document to facilitate correct electronic filing. In the future, natural language processing (NLP) and handwriting recognition might even further help to make text information accessible and readable by computer systems.
16. Automated Coding Assistance
Automatic generation of evaluation and management (E/M) codes helps to efficiently analyze information collected during patient charting. It also includes ICD codes with rapid code lookup and an up-to-date code set. Automated coding assistance helps to eliminate errors and omissions. It has the potential to enhance overall productivity and to reduce coding time. Computer-assisted coding quickly becomes a great asset with regards to billing and practice management. Application of correct codes maximizes the billing potential of every practice (SoftwareAdvice).
Commercially successful speech recognition technologies have been in use for almost 2 decades. For many specialties, the introduction of
medical dictionaries helped to speed up the dictation and transcription process. Other specialties (e.g. Cardiology - author's personal experience) have had difficulties because of an extended training period and frequent use of abbreviations that were commonly used to describe ECG or echocardiography findings. Although the introduction of machine learning and AI have improved the rate of recognition significantly, it is recommended to experiment with speech recognition before purchasing it (TechTarget).
18. Handwriting Recognition
Handwriting recognition represents another technology that has the potential to significantly improve practice workflows. Intake forms, doctor's notes, and handwritten letters are still encountered in daily medical practice. Scanning technology imports the document as an image but reading the content of the fields of an intake form is not standard yet.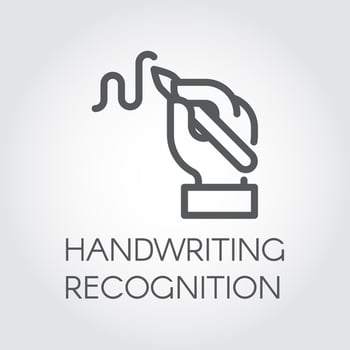 The author of this article conducted a simple test to check Google's ability to recognize handwriting. The following image was uploaded to Google Drive and then opened with Google Docs which automatically performs the handwriting recognition. The first two sentences were written by a doctor, and the second two sentences by his assistant.
The results were as follows: Patreut says that he can not left his right prot any more. The petrut's main complaint was pain in his left hand. Patient says that he cannot lift his right foot anymore. The patient's main complaint was pain in his left hand. Based on this simple test the recommendation is not to let doctors do any handwriting anymore. However, for people with good handwriting the rate of recognition can be up to 100%!
Patient portals are becoming more and more popular because they offer convenient patient-provider communication by using standard internet technology. In addition to the functionalities listed in the first article of this series (→link), the online payment provides an easy and convenient way of settling the doctor's or the lab's bill. Standard payment portals process credit card or debit card information to offer the functionality that most patients are nowadays acquainted with.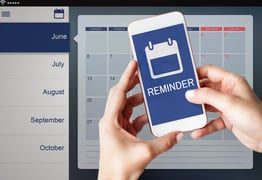 As part of the task management system, text reminders help to keep patients up-to-date with pertinent information. Studies have shown that sending out text reminders reduces the number of no-shows (McLean 2016). Text reminders can also be used to improve patient compliance with their treatment.
21. HIPAA Compliant Faxes
Most recently, CMS Administrator Seema Verma called for an end to physician fax machines by 2020. The transmission of protected health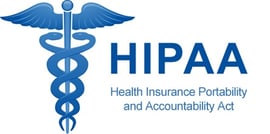 information (ePHI) by fax is not always secure and protected. Many EHRs incorporate integrated fax solutions that transmit ePHI and other important documents by email using encryption and the recipient's fax number.
22. HIPAA Compliant Virtual Document eSignature
E-signature is an electronic method to confirm the identity of the creator of the document. Digital signatures are considered the same as handwritten signatures. The Electronic Signatures in Global and National Commerce (ESIGN) Act in 2000, made electronic signatures legal in every state and U.S. territory where federal law applies. As this U.S. Guide to Electronic Signatures (by Adobe Sign) explains, there are two primary types of electronic signatures available: e-signature and digital signature. The latter provides authenticity and integrity that can be held up in a court system.
23. Choice of Medical Clearinghouse Interface
As with the choice of the lab interface the choice of medical clearinghouse interface should lie in the hands of the customer. Some EHR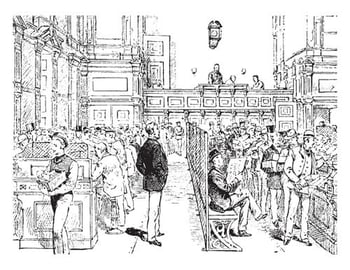 systems go even further by connecting with multiple clearinghouses, enabling a choice for which clearinghouse they send a specific set of claims to.
To find more info on how to choose the best clearinghouse, follow this link: Choosing the Best Healthcare Clearinghouse for your Medical Practice.
Who Benefits From Implementation of Electronic Health Records? What are these Benefits?
The word is out -- ambulatory practices continue to reap EHR System benefits by adopting integrated EHR software. According to the National Coordinator for Health Information Technology, EHR adoption in the medical practice has doubled since 2008. For the remaining practices failing to seek the benefits of EMR, declining reimbursement tied to MACRA will encourage most of these providers to eventually adopt the technology. One bit of good news for the solo or small practice is that Medicare adoption incentives still exist for the office-based physician practice. But perhaps the best news for physicians reluctant to switch is that there are documented benefits in EHR adoption for both patients and providers.
We summarize below the top EHR system benefits experienced by an ambulatory practice and their patients when deploying the EHR technology.
Both Providers and Patients Benefit from Electronic Health Records
The benefits of EHRs exist for both the ambulatory practice and the patients themselves. Almost half of all providers give their EHR an eight out of 10 on satisfaction scores.
There are five primary categories of benefits of EHR adoption extend to both patients and providers, including:
Improved patient treatment across the care continuum.
Improved care coordination and faster access to records.
Practice efficiencies and cost savings through decreased paperwork and elimination of workflow redundancies.
Increase patient participation and transparency.
Improved diagnostics and patient outcomes including more accurate prescribing and higher patient satisfaction scores.
Harnessing the power of digital technologies in an ambulatory setting will transform the practice by improving the flow of information in an increasingly dispersed healthcare paradigm. One of the benefits of EHR is that this digital transformation has been improving the way we deliver patient care – and how we're compensated for it.
Specific Advantages of Electronic Health Records for Medical Practices in Ambulatory Settings
Understanding the specific benefits of EHR in the ambulatory practice requires a shift in thinking about how information is communicated today. Digital technology has transformed how we work and what we do at our leisure. The Internet (a.k.a. cloud) has transformed every industry from government and healthcare to banking, higher education – and everything in between.
1. Improved patient care
A recent survey of physicians showed that 75% say the installation of an EHR in the medical practice allowed them to provide better patient care.
With EHR platforms, access to patient health records is vastly improved. Providers have access to all the health information they need at the right time to make crucial decisions.
Having complete and accurate data aids diagnosis, treatment, and ultimately, patient outcomes and therefore quality scores.
Providers also experience a reduction in medical errors and improved outcomes. The technology not only stores the full patient record, but can also alert physicians to medication interactions or allergies. These clinical alerts help physicians decrease risk of medical malpractice in an ambulatory setting.
2. Fosters enhanced patient participation
The majority of patients today are digitally savvy. As baby boomers are replaced by millennials in ambulatory practices, this trend will only increase.
Patients report the transition to electronic medical records in the medical practice to be a desirable outcome, allowing a self-service component and measure of control over their health.
Patients can access test results or self-care information, schedule appointments, or even communicate with clinical teams. This improves communication and engagement between the ambulatory practice and the patient, which is a desired outcome for both patient and provider.
3. Improved care coordination
Care coordination offers significant benefits to patients, providers and payors by improving both clinical and business outcomes. Implemented correctly, EHR Systems have the potential to integrate and organize patient health information and facilitate its instant distribution among all authorized providers involved in a patient's care. EHRs can decrease the fragmentation of care by improving care coordination as every provider can have the same accurate and up-to-date information about a patient which is very important for the following categories of patients:
Seeing multiple specialists
Making transitions between care settings
Receiving treatment in emergency settings
Benefits due to improved care coordination
Better availability of patient information can reduce medical errors and unnecessary tests.
Better availability of information can also reduce the chance that one specialist will not know about an unrelated (but relevant) condition being managed by another specialist.
Better care coordination can lead to better quality of care and improved patient outcomes.
4. Improved diagnostics and patient outcomes
Errors are reduced with an EHR. One simple benefit of an EMR is that patient notes become more legible. Patient care can also improve when real-time record keeping is introduced in an ambulatory setting. This will positively affect quality scores, and ultimately, reimbursement.
Communication about treatment details between all the disparate points of the healthcare delivery system is always improved with an EHR. Tracking treatment from multiple providers across disparate systems is more efficient thereby improving diagnostics and patient outcomes. Just as importantly, patient communication will be improved, along with their participation via interactive portals when they can access treatment details or healthcare instructions. These communication hubs can help with population health initiatives like improving proactive education for diabetic patients.
5. Increased practice efficiencies and cost savings.
In addition to reducing claims denial, EMRs provide a faster way to communicate test results, less paperwork, and even meaningful use financial incentives to help providers explore the benefits of EMR. It's safe to say that most physicians' today struggle under this added burden of reporting, both for compliance as well as reimbursement.
But the best benefits of EMR include faster transmission of data and increased accuracy in reporting. These intuitive systems help clinical teams complete and transmit paperwork faster, improving workflows from patient copay collection at the front desk to billing and reimbursement on the backend of the practice. While many practices are concerned about the prices associated with these systems, the benefits of an EHR far outweigh the costs. A study from gov showed that 74% of the physicians surveyed cited one of the biggest benefits of EHR is that these platforms enhanced patient care. This benefit has the potential to help doctors with patient quality outcomes under MACRA. While the benefits of an improved revenue cycle ensure that an EMR will pay for itself, a bigger benefit of EMRs exists within the concept of reporting as a clinical function.
Dumping an outdated paper charting system is an administrative and clinical imperative. While key benefits of EHR adoption fall under the physician "must-have" category, the studies show that there are real EMR benefits for patients in the ambulatory practice setting.
How Patients Benefit from EHR Implementation
The decision-making support tools found in clinical technology systems like EMRs keep patients safer by making clinical decisions more accurate. EHRs are best at "enabling safer, more reliable prescribing." This is crucially important in a healthcare paradigm where the third leading cause of death stems from medical mistakes.
But patients also suggested that one of the top benefits of EHR technology is that they are able to access their healthcare information online. Studies show that the convenience of logging in to access test results, order medication, and make appointments, has been given two thumbs up by patients.
Physicians seeking to avoid MACRA penalties – take note; the same study showed the benefits of EMR adoption helped with patient satisfaction scores:
78% surveyed suggested they were happy with their doctors.
For the practices that did not offer service via an integrated EHR platform, patient surveys fall to 68%.
With payers beginning to link patient satisfaction to reimbursement, these surveys clearly illustrate the benefits of EHRs from the patient – and the physician's perspectives.
1. Eliminating unnecessary and redundant paperwork
Today's time-starved patients do not want to take the time to replicate the same data across forms. One EHR benefit is the streamlining of plugging in of the same data in multiple places.
2. Easy access to Online Patient Portals
Online patient portals allowing appointment scheduling appointment or find out test results from any location where there is a digital signal. This data can also easily be accessed from any smartphone.
3. Increased control of personal health information
PHI can easily be transmitted between providers without hand-copying files and carrying records to and from each specialist they visit. The benefits of integrated EHR allow data to flow between providers seamlessly.
4. Saving time
while improving the speed and accuracy of test results, along with access to immediate, real-time scheduling.
5. More accurate billing
EHRs can improve the accuracy and efficiency of their medical billing. Data can travel more quickly between their insurance carrier and the physician.
6. Reduction in unnecessary testing
When physicians do not have access to prior data, they often repeat testing, which is a huge waste of time and money. This is especially important if the test is invasive, causing unnecessary discomfort for the patient.
7. Faster prescribing
e-prescribing, has completely eliminated the time spent calling in an RX. While patients streamlined communications between their physician office and the pharmacy, they don't realize that electronic prescriptions also have the potential to save lives. There is an old joke that a physician has the worst handwriting in the world. However, that scratchy penmanship has been the cause of prescription mistakes between the provider and the pharmacist. An EHR can eliminate this potential risk.
For the practice that lacks an EHR, patients must shuffle through copies of paper charting, and sit on hold while waiting to schedule appointments. Instead, the benefit of an EMR allows these patients the always-on access of the digital landscape, in user-friendly digital portals. Patients say they appreciate the convenience and accessibility of tools like online scheduling and office communication.