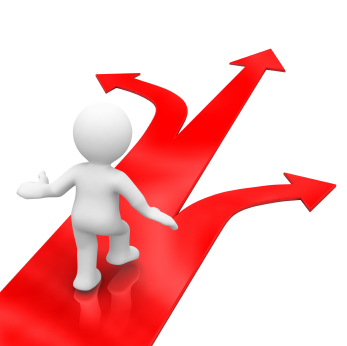 Just when you think your office is working well with your new EMR system in place, ICD-10 comes along and starts to put you into a panic. Are you prepared for the changes that will take place when ICD-10 actually becomes a reality and a requirement? Being unprepared will cost your practice a lot of money. As with any big change in medical coding, preparation ahead of time is the key to ensure that your staff is ready to handle all of the new requirements. Even though ICD-10 won't go into effect until October 2014, there are many steps you need to be taking now to be sure every piece of your EMR puzzle is in place.
Education Is The Key

If you have a billing department within your practice, it's crucial for you to begin preparing your billing staff now. Practices who use a third-party billing service don't have to be concerned as much, because those types of services are well-ahead of the game. Most of them have been preparing for months. It seems that those practices who have their own in-house billing department are the ones who are putting off acquiring the education for the new coding procedures. Even though October 2014 seems far away, it really isn't when you take into account everything that your billing department will need to know. In addition, it will be very beneficial to you if you plan for the types of challenges that often occur with major changes. Even if your coders and billing staff are equipped with the right knowledge, it will still take some time to get used to the new system. Plan for a slower billing process than what you're used to now. It's also a good idea to add more coders who are educated in ICD-10, even on a temporary basis, until your current staff gets up to speed and becomes more comfortable.
100% Compliance

In order to be compliant with the new coding standards, medical practices will need to ensure they are not billing using old codes at any time. Those that do, will have to endure months of appeals and denials. The result could be thousands of dollars lost for the practice. Although there are expenses related to becoming prepared, those expenses are nothing compared to the ones associated with waiting too long. According to the ICD-10 experts, medical practices should be working hard right now putting the correct software into place. They should also be testing new codes within their practices and updating all of their forms to ensure 100% compliance.
Avoid Relying on EMR Software Too Much

It's possible that many practices have put off preparing for the changes because they're hoping their EMR software will provide an easy transition into the new coding requirements. Although the recent 5010 transition should have ensured that the correct hardware and software transitions were in place, further upgrades will become necessary over the next few months. It would be impossible for even the best EMR software to provide a crosswalk to ICD-10, because whereas ICD-9 coding incorporated 14,000 codes, ICD-10 will incorporate over 70,000.
If you have yet to implement EMR within your practice, or if you're looking for a new system that will help make the transition a little easier, we'd like to talk to you. We're fully prepared for ICD-10, and we can help you get there, too. Contact us today for more information.