With a push for electronic healthcare records from many agencies--as well as vendor promises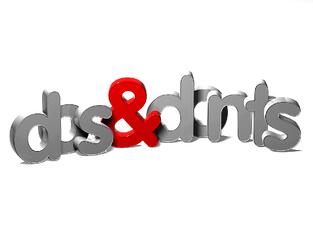 for efficiency and increased cash flow--many providers now find themselves married to EHR systems that aren't doing everything the provider needs or wants. Switching EHRs is always an option, but before you divorce your current system, it is important to ask yourself some questions to avoid common mistakes when replacing an EHR.
Should You Replace or Upgrade?
Ask yourself when and how you first became dissatisfied with your current EHR. One dilemma that many medical offices face is whether the EHR should be replaced completely or whether upgrades or improvements are sufficient to meet needs. In some cases, an EHR either never worked right for a practice or no longer has the capability to meet the growing needs of a medical office. In other cases, the current EHR simply needs an update or expansion to meet new requirements. Before you begin shopping for a new EHR, make a list of new functionality you think you need or problems that are surfacing with your current system and talk to your vendor. In cases where the EHR is meeting many--but not all--needs, upgrading a system consumes less time and money resources than replacing a system.
Three Tips for Avoiding Mistakes
Once you know what you want--or don't want--reach out to vendors and begin the search for possible new EHR systems. When doing so, keep expectations realistic. One reason many medical offices were unhappy with initial EHR implementations is because staff expected more from the software than they got in some cases. Get staff involved in the process as early as possible so you know what they want from a replacement EHR and they know what the office can afford to do. If staff thinks a system is going to perform high-level functions and it doesn't, there may be trouble in the ranks when the system is rolled out.
Implementations can be hard on everyone, so make sure you plan ahead and motivate staff to work extra to cope up with the EHR transition related challenges. Let them know exactly why the replacement is occurring so they can see the positive benefits coming from the work.
Finally, use your experience with previous implementations to plan for the replacement or upgrade of your current EHR. You know that productivity will suffer or that workarounds might have to occur during an implementation period. By planning for those, you can mitigate lost time and keep morale up.
Five Must-Dos When Replacing EHR Systems
No matter what type or size of medical practice you run, there are a few things you must do when replacing an EHR.
Don't waste time looking at every solution on the market. Instead, select vendors and software to consider that meet the need and wants of your practice.
Pull out your checklists or want list from your original EHR shopping and use the experience you have in implementing and using your current system to make that list more comprehensive or relevant.
Require a return-on-investment analysis for any EHR you consider.
Create a realistic implementation plan with your vendor. Use your past experience to pinpoint likely trouble spots in an implementation.
Schedule time for training and don't expect your staff will pick up the new system as they work.
For more information about why and how you might want to replace an EHR system, contact RevenueXL today.
Readers may also like the following: