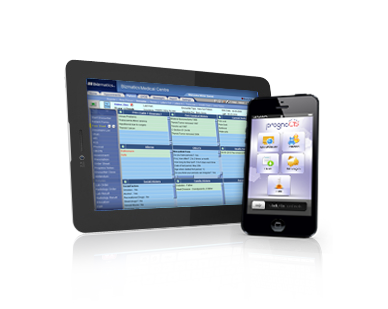 The hunt for a fitting electronic health record (EHR) system is a difficult one, with many health care providers hitting multiple snags along the way. Ideally, a provider's EHR will be secure, easy to use and cost effective. Unfortunately, many of today's practices lack EHRs that meet these basic requirements. This is unfortunate, for the wrong EHR system can easily pose significant setbacks in both funding and day-to-day medical operations. There are all kinds of mishaps that may convince a provider to begin the search for a new EHR, but the following are a few of the most common:
HITECH
While the Health Information Technology for Economic and Clinical Health (HITECH) Act was well-intentioned in nature, it led to the creation of many less-than-stellar EHR programs. Companies hastily set up and marketed these systems in hopes of benefiting from the nearly $26 billion in funding appropriated by the federal government to the adoption of electronic medial solutions. Unfortunately, many of these disreputable EHR businesses were able to develop slick marketing campaigns, and in so doing, capture the business of unsuspecting health care providers. Of course, tricking customers never serves as a worthy business tactic in the long run, which is likely why so many providers are waking up and replacing their EHR systems.
Work Flow Problems
In the early days of EHR, many practices jumped on board, not because they were enthusiastic about electronic records, but because they just felt it was the current 'thing to do.' Unfortunately, these providers often did a poor job of choosing EHR systems with optimized work flows. Down the road, this has meant poor staff training and inefficient use of the implemented software. Now, practices are on the lookout for systems they can seamlessly integrate for optimized functioning.
Obamacare
The Patient Protection and Affordable Care Act, better known as Obamacare, has the potential to greatly change the EHR setup once it has been fully implemented. The legislation aims to convince medical providers to go fully electronic in their record keeping systems, offering the overarching goal of getting all providers involved in EHR by 2015. Of course, as record numbers of providers take on EHR systems, many are apt to find that their first choice is not the greatest fit. The result is continued switching from one EHR setup to the next until the provider finds one that will actually fulfill its specific needs.
Mobile Solutions
The electronic health record was long regarded as an innovation in and of itself, but technology has continued to evolve, completely changing the manner in which many providers utilize EHR. The latest trend in the industry revolves are mobile setups in which medical professionals can access health records from smart phones and tablets. This solution improves both efficiency and patient experience, which is why many providers are ditching their outdated EHRs in favor of companies that offer mobile accessibility.
Cost Efficacy
Perhaps the largest concern surrounding EHR implementation among health care providers is the long-term costs. These practices are just now learning that what appears to be a low upfront cost can later prove quite pricey. Thus, providers are on the hunt for more comprehensive plans that allow a level of flexibility not present in many early EHR systems.
Whether your primary concern related to EHR involves mobile record keeping or basic budgeting, hunting for a new system may be worthwhile if you are currently less than satisfied with your setup. EHR's implications for health care are huge, so it's essential that your practice implements the best EHR system available.