Why Using EHR Software Helps Increase Patient Loyalty?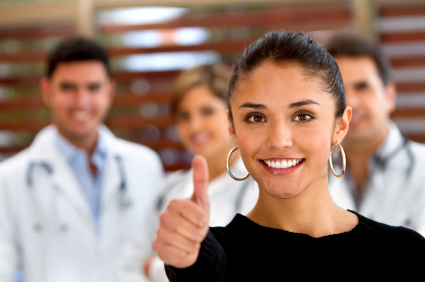 Attracting new customers can be expensive. According to Lee Resource Inc., it can cost over five times as much to gain a new customer as it does to keep an old one. A healthcare office may be slightly different from a retail business, but there is still value in patient loyalty. Happy patients return for future visits and are more likely to refer friends and family to the practice. When most of the business for your healthcare office is recurring patients, you also save on costs associated with gathering new patient information and creating records. One way to get those benefits is to use EHR software in your office; studies have shown a positive correlation between such software and patient loyalty.
1. The Benefits of Web-based EHR Systems
Two research firms recently conducted a study on patient opinions about EHR systems. About a quarter of all patients surveyed were using EHR systems, and over half of those were using web-based systems to communicate with healthcare providers and receive services such as prescription refill authorizations. Patients were also making appointments and viewing portions of medical records via the Internet. You can read more about the results of those surveys here.
Internet-based electronic health records make it easier for patients to communicate with medical staff in ways that are convenient for all involved. Patients with non-emergency questions during off hours can send an email and receive a response the next day. Office staff can manage records requests and transfers in conjunction with patients through online methods. Convenience and additional communication options are resonating with patients—according to the survey, 82 percent of patients using EHR solutions were more satisfied with the quality of care they received. On the flip side, 52 percent of patients who are not using EHRs report that their physician has not encouraged them to do so. That group of patients reported being less satisfied with care. Medical practitioners of all sizes are picking up on this trend--even the Cleveland Clinic uses a web portal to increase patient engagement.
2. EHR Systems and Patient Engagement
Online convenience and boosted patient satisfaction numbers aren't the only way EHR software positively impacts patient loyalty. Read about a group of physicians from the National Institutes of Health who say that accessing electronic records in the office provides different paths to patient engagement. Not everyone is comfortable with to-the-point verbal communication about sensitive health concerns.
One possibility offered by an EHR system is that providers can invite the patient to view records in the office. This mitigates awkward silences during which the practitioner records notes, but it also gives the patient another avenue of communication. They can respond to information in the record or gain a better understanding of the reasons behind a treatment decision.
For some patients, seeing what the doctor or nurse puts in the records helps build increased trust. However, experts are quick to caution healthcare staff to be aware of the possibility of patient oversight. Even if the records aren't being viewed at the time of the visit, EHR makes it more possible patients will see what was recorded in their file. A VA study showed that patients who had access to their records were often offended by the way physicians recorded information.
3. Keeping Up with the Competition
According to the Centers for Disease Control, almost three fourths of all physicians have implemented EHR software in their offices. Stage 2 implementations, which must be in place by 2014, require that at least five percent of a practice's patients are accessing medical information online. As more offices make the switch to EHR and EMR solutions, more patients will become aware of the benefits of web-based communication, education, and records sharing.
Avoiding or putting off an EHR implementation could impact how your patients view your practice. As EHRs become more popular for medical offices of all sizes, you could even lose patients to the competition. For more information about how EHR software can benefit your medical practice, contact Revenue XL today.
Read More:
Meaningful Use and Patients: More Connected Than You Think
5 EHR Training Tips to Ensure Successful EHR Implementation
7 Top Reasons to Switch to RevenueXL EHR Software