If someone asked you to give away thousands of dollars annually for no reason, would you do it? Probably not, unless you're a wealthy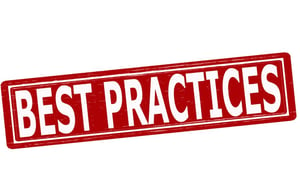 philanthropist.
Physician practices of all sizes that don't pay attention to denied healthcare claims essentially relinquish revenue. Instead of performing the time-consuming process of figuring out why some claims are denied and how to appeal them, they leave a substantial amount of money untouched. Even though about two-thirds of all denied claims are recoverable, approximately 65% of them are never resubmitted.
As we defined in our previous blog, the goal of claims denial management is to investigate every unpaid claim, uncover a trend by one or several insurance carriers, and appeal the rejection appropriately as per the appeals process in the provider contract. The denial management process seeks the root cause for the denial as well as the coded cause. Not only can a streamlined process increase the revenue and collection rate of your practice, it also can enhance patient satisfaction.
Reasons for Denied Claims
There are numerous reasons for which claims are denied, including:
Missing or incorrect data
Patient eligibility
Lack of medical necessity
Duplicate or late submissions
Lack of documentation
Invalid or outdated CPT or ICD-10 codes
Procedure coding errors
Lack of prior authorization
The good news for physician practices, especially small ones, is that an estimated 90% of denials are preventable. That means there are best practices that can be utilized to reduce the number of denied claims and not miss out on revenue from payers.
Best Practices for Optimal Claims Management
Best Practice #1: Track all your claims.
Monitoring and documenting each of your practice's claims and denials is crucial. It enables you to ensure claims are submitted and appealed in a timely manner, spot trends in denials, and maintain detailed oversight of the claims portion of your revenue cycle. Each patient encounter ideally should be coded on the date of service. Denied claims should be tracked by type and payer when posting payments or at other regular intervals.
Best Practice #2: Identify the reason(s) claims are denied.
Routinely run a detailed report of your practice's denied claims. Though the reason(s) for denial typically varies by specialty and practice, this report allows you to more easily pinpoint specific claims without having to sift through multiple ones. Also consider maintaining a log listing your denials, including the type of denial, the date it was received, and the date you appealed it. If you notice a problematic trend through this documentation, address it immediately to avoid additional claim denials.
Best Practice #3: Calculate your denial rate
Knowing the denial rate of your practice lets you target areas that are especially troublesome for your revenue cycle. The American Academy of Family Physicians (AAFP) suggests the following method to calculate your practice's denial rate: add the total dollar amount of claims denied by payers within a given period, and divide by the total dollar amount of claims submitted within the given period. If possible, your rate should also be computed by payer, provider, and reason for denial.
Best Practice #4: Train your staff appropriately
Knowledge of complex and changing documentation requirements (i.e. ICD-10) and accurate data entry are key for physician practice staff in correctly and expediently handling the claims process. Ensure you have adequate staffing to process claims, and communicate regularly with your team members about policies and procedures that affect denied claims. Emphasize regular training to keep employees updated on new or updated procedure and diagnostic codes, appeals processes, and instructions particular to each payer.
Performing patient eligibility and obtaining required authorizations are necessary for a streamlined claims process. Put technology and processes in place, and train your staff on using them to make sure these steps are achieved. If you notice through documentation repeated errors on certain claims or by a particular individual, use them to educate staff members on process improvements, and adjust workflows accordingly.
Best Practice #5: Automate
Some physician practices still use paper-based processes to perform claims management. Manual processing of claims, however, leaves more possibility for inaccuracy and ineligibility. Although investing in automated processes might seem too expensive, submitting more accurate claims and reducing the number of denials your practice receives will most likely provide a sizeable return for that investment. Plus, instead of spending multiple hours manually processing claims, staff members can focus on other administrative tasks within the practice.
Automated claims management solutions are regularly updated with codes and offer decision support. They also can be employed to route denied claims directly into work lists.
Looking For Reliable Denied Insurance Claims Processing?
At RevenueXL, we enable you to achieve high rates of denial reversal, improve cash flow, and increase revenue by:
Continuously updating your denials database
Immediately identifying the root causes of denials
Using our experience and knowledge to address each denial trend
Providing feedback to the coding and billing team
Utilizing denial data to generate custom reports
Giving you the input you need to review managed care agreements and prevent denials
Identifying opportunities to collaborate with payers to avoid denied claims
Implementing a payer accountability program
Consulting with your key team members to collect substantiating information for filing appeals
Contact us today to find out more about medical billing services. Or, schedule a demo to see how our software and services can help your practice increase productivity and profitability.