Curious to know how electronic medical records can benefit your practice? While providers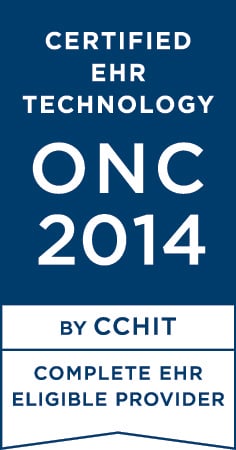 can list any number of features and benefits on their sales content, it pays to see how other physicians utilize Electronic Medical Records to improve the efficiency of their practice.
According to the new MGMA Performance and Practices of Successful Medical Groups: 2011 Report Based on 2010 Data, more than 92% of practicing physicians utilizing an EHR software system strongly felt that their practice ran more efficiently, from an administrative and patient care perspective, after the implementation of Electronic Medical Records.
Here are few ways electronic medical records improve care and clinical efficiency:
Electronic Medical Records - Meaningful Use and Problem Lists
Over 63% of those claiming more efficient, effective patient care use problem lists as part of their HER implementation. These lists are beneficial for anyone trying to meet meaningful use requirements. Maintaining an accurate and up-to-date problem list is part of the stage 1 requirements for meaningful use for those clinics and physicians seeking reimbursement under the Medicare and Medicaid Services EHR incentive program.
The problem lists includes a list of current, working diagnoses of the patient, as well as past diagnoses relevant to the care of the patient.
It's important to note that different EHR software platforms offer varying styles in terms of problem lists. While you may consider it daunting to think about weeding through endless options in templates to chart accurate problem lists through electronic medical records, the process is actually extremely simple. Because checking options rapidly is easier (and more accurate) than writing the report, you can effectively speed up the patient encounter.
The added bonus is that some Electronic Medical Records – those offering the best functionality – allow for text entry as well as checking options to make additional notes where clarification is necessary.
Full Office Solutions with Electronic Medical Records
According to the MGMA study, over 55% of better-performing clinical practices utilizing Electronic Medical Records find success because they rely on complete EMR software systems that include practice management software.
This has been a hurdle for some physicians because integrating a new EHR system with existing practice management software can be incredibly challenging. It's not easy to get various 3rd party software systems to "talk" to one another. That doesn't include the challenge associated with limited training on various systems.
Integrating a complete EMR solution with built in practice management software, however, can decrease errors, improve training, make the front and back office of a clinic work more efficiently and in the end improve the bottom line for your practice.
The primary benefit of electronic medical records featuring built in practice management software is that you and your staff are not forced to enter patient information more than once across several platforms. With guidance through templates and automated alerts, you can generate more complete records that reduce the chance of denied claims. A complete EHR solution can improve reimbursement rates within your practice.
Before you consider purchase electronic medical records software for your practice, review the features of the system to make sure it integrates with the practice management software you currently use – or – review more complete EHR systems and consider implementing a complete solution for your practice. This will allow you to experience the same benefits seen by other practices currently implementing the software and working towards meaningful use requirements.