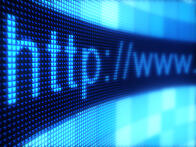 Electronic medical records (EMRs) were not only implemented in an attempt to save the health care industry money, but to improve standards of care, effectiveness and further enhance a hospitals' system of documentation. Every type of care a patient receives has a matching code, and EMR software makes documenting that code easier and more convenient. If the goal of modern technology is to make our life easier and our workplace more efficient, EMRs seemed to fit the bill perfectly. However, while EMR systems improve the efficiency and effectiveness of care and hospital documentation, they have also recently come under heavy scrutiny as a means of committing health care fraud.
According to a recent analysis by the Center for Public Integrity, it was discovered that "electronic health care records might lead to physician upcoding." Furthermore, after scrutinizing millions of Medicare billing records, it was also revealed that more and more doctors were submitting bills that had higher paying codes, while the codes that paid less money had been significantly. All this information resulted in the U.S. Attorney General Eric Holder and Health and Human Services Secretary Kathleen Sebelius sending out a warning letter to hospital organizations; this letter, sent on Sept 24, 2012, warned hospitals about EMR fraud and artificially manipulated Medicare payments.
The government warning, which was sent to the American Hospital Association, the Association of Academic Health Centers and the Association of American Medical Colleges, outlines what is referred to as "troubling indications" that some hospitals are using electronic technology to "game the system." From cloning medical records to upcoding the intensity of care, these troubling indicators suggest that some hospitals are attempting to obtain payments that they are not entitled to. The letter goes on to sat that "False documentation of care is not just bad patient care; it's illegal."
The Department of Justice, the Department of Health and Human Services, and the FBI have all been made aware of the situation, and they will be closely monitoring future billing trends. If it is warranted, action will be taken. Increased legal enforcement against fraud is believed to the best bet in deterring it.
From identity theft to credit card skimming, electronic fraud is a serious problem in today's society, and it seems to be getting more complicated and complex by the day. We like to think that doctors and hospitals have a strong moral code and would not engage in this type of criminal behavior. After all, doctors are supposed to help and care for us, not rig an already expensive health care system for their own personal gain. However, it appears that some people and organizations will go to great lengths to line their pockets. This type if behavior cannot be tolerated. It is said that 30% of health care spending is wasted on inefficient care and that electronic records were implemented in order to control that. But who is going to control the people and systems abusing those records? An official government warning is the first step. Hopefully this type of preventive measure will have doctors and hospitals taking a closer look at their ethical standards.
If you are looking for a trustworthy EMR software, we can show you the ropes!