Choosing to integrate an Electronic Medical Records (EMR) system into your practice signifies a major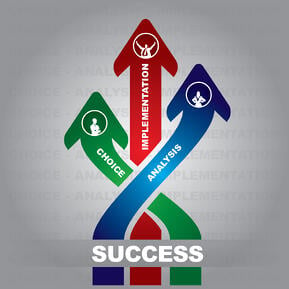 change in the way you manage patient records and workflow. Comprehensive systems are designed to improve efficiency and accuracy, which leads to improved patient care. Next to selecting a system and nearly as important as choice of EMR system is the how the system is implemented. From understanding government standards and staff training, EMR implementation initiatives should be well planned for optimum outcome.
Understanding Meaningful Use
Electronic Health Records (EHR) standards are not solely defined by system creators and users; The Centers for Medicare and Medicaid Services clearly defines meaningful use as "…one piece of a broader Health Information Technology infrastructure needed to reform the health care system and improve health care quality, efficiency and patient safety." As a part of your implementation strategy, this definition can help you to identify the core principles within your own practice for using EMR to enhance workflow and patient care. Creating a Meaningful Use protocol will elevate the investment you and your team make in Electronic Health Records management. The benefits of being considered a "meaningful user" can lead to financial incentives via the American Recovery and Reinvestment Act of 2009 in addition to having a well-managed practice focused on providing the best care to its patients.
Get Invested Practice Wide: Physicians, Nurses and Administrative Staff Engagement
The clinical work of a physician is supported in large part by your nursing and administrative staff. Including key staff members in the implementation process will ultimately result in a system that runs more efficiently and improves workflow. When engaged in the selection and implementation of your new EMR system, key staff members may bring valuable input from their own perspective, which can be invaluable for patient care from their first interaction with practice staff all the way through to evaluation and treatment plans.
Staff Training is Essential
Training is of the utmost importance when implementing an EHR system. Planning training sessions and workshops as your go live date approaches can make the difference between a successful launch and one fraught with frustration. Larger organizations such as hospitals and multi-physician clinics may opt for offering a series of company wide workshops at varying times in order to accommodate staff schedules. Likewise, internal marketing programs can be created to promote education in various areas of your new EMR software. For smaller organizations, after hours training is highly recommended so that valuable clinic hours are not lost. Offering ongoing training as additions to your system are introduced lessens the learning curve and keeps your staff engaged. Eliminating overwhelming single course training will keep workflow on pace and productivity high.
Having a Back Up Plan
It can easily be said that preparedness for the unexpected is critical for most any business system. Planning ahead for a system crash will save you from certain doom down the road. Having even a secondary EMR system in place means that your practice stays on task while bugs are worked out and recovery of your main system is executed.
EHR systems do indeed make a great impact on a medical practice; creating a well thought out plan for implementation will make integration and transition run more smoothly. These best practices are an essential starting point for any practice to consider when opting to use an EMR program.