Medical practices are facing hard financial times as Medicare, Medicaid, and private insurance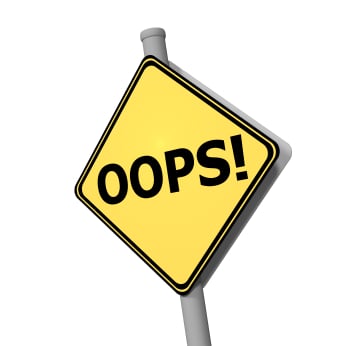 continue to squeeze reimbursements. Medical practices that leave money "on the table" as a result of billing inefficiencies should correct these inefficiencies and watch their receivables fall and income rise.
Registration
Best practices for billing begin with registration. Front desk staffs that do not capture all needed data, copy insurance cards, and verify insurance are costing your medical practice money. Denied insurance claims often filed after the time limits due to incorrect insurance information makes it uncollectible when correctly billed. Expired insurance where payment responsibility remains with the old insurance and not the patient is uncollectible from the patient. Incorrect demographics make finding a private pay patient hard. To stop this practice requires the right training for your front office people who register patients.
Reception/Checkout Desk
A 2010 report by McKinsey & Co. in "Overhauling the US Health Care Payment System" reported that up to 35 percent of an average medical practice's income is from patient payments. Most of this money comes from patient copays. Failure to collect copays at the time of visit and before the patient sees the doctor is common. All too often, overheard in physician front offices is the phrase "we'll bill you." If this is common in your office, stop it – train your staff properly in being empathetic yet firm when asking patients for money before seeing the doctor.
Missed Charges
There are three ways to stop missed charges.
Ongoing chart audits are one way to find missed charges. But, as it is a time-consuming manual process, many medical offices skip it.
Develop a process that is consistent for entering charges and never deviate from it. Completing a task repetitively and consistently makes it a habit, with less likelihood of mistakes.
Use an electronic medical record that crosses over the ICD and CPT codes over to your medical practice billing system.Medical providers close the encounter in their EMR and the diagnotic and E&M codes transfer to the billing software enabling you to quickly bills the patient's insurance.
Outdated Fee Schedule
If you do not know if your fee schedule is outdated here is a simple test. If Medicare is paying your charges in full (and you bill from a master fee schedule) than your fee schedule is out of date. Raising your fee schedule may increase discounts to private insurance you contracted with, but the increase raises your overall income.
Failure to Appeal
Examine all denied claims for a basis for appeal. Frequently, an appeal for failure to get authorization often works, as it is common for staff to leave the authorization number off the claim form. Other times, an insurance company denies an item that your contract says is the company's responsibility in your contract with them – always appeal. You cannot insult or hurt an insurance company's feelings by appealing.
No Show Fee
Since a full schedule is important to a medical practice's financial health, most practices now charge a fee for missed appointments. This offsets some of the lost income from the scheduled appointment that the patient missed. Although this is policy, many front office staff feels it is punitive to bill a sick person for missing an appointment. Stop them – if you bill for missed appointments, explain to your staff that it teaches patients to give notice if they need to cancel and makes up some of the lost money from the canceled appointment.
Down Coding
Down coding or under coding is when you deliberately code a lesser service than the one provided to the patient. Often, physicians do this believing lower codes means quicker payment with less documentation. This is a costly philosophy that eventually an insurance carrier will uncover as your billing is outside of the norm for your specialty. This can trigger the audit you are trying to avoid.
Stop under coding! Use an electronic medical record that transfers over diagnostic and E&M codes to your billing system. This insures that coding is correct and your office has proper documentation to support the billed claim.
For more information about improving billing and documentation and using an affordable electronic medical record integrated with medical billing software, contact RevenueXL; toll-free at 888-461-9998. RevenueXL provides both server based and cloud based electronic medical record software and integrated medical billing solutions.
Also Read:
Advantages of Medical Billing Software integrated with EMR Software
Electronic Medical Billing & ACA : What We Know as of January 2014
Medical Billing: Keep Days in AR Under Control
Denial Management - Its Role in Optimizing your Revenue Cycle