All medical service providers were keying up for the transition from ICD-9 billing codes to the new ICD-10 codes when, earlier this year, the president signed legislation which postponed the effective implementation date from October 1, 2014, to October 1, 2015.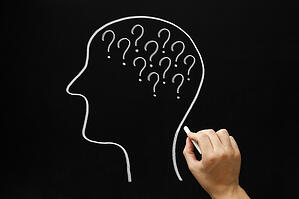 Although some welcomed the delay, others were prepared for the transition and lost substantial amounts of money they had invested in preparing for the 2014 transition. No further delays are expected. If you have not done so already, you need to begin now to prepare your medical practice for the transition.
Your practice will lose money if you do not properly implement ICD-10
Claims using ICD-9 will be rejected

: On October 1, 2015, any claims for reimbursement that use ICD-9 codes will be rejected and returned by Medicaid, Medicare and all HIPAA covered entities. Other insurers are also transitioning to ICD-10, so your practice stands to lose a lot of money, or at a minimum, a substantial delay in payment, if you are not prepared for the transition.

Using an incorrect ICD-10 code reduces reimbursement

: The new codes are somewhat cumbersome. It is possible to use a code that covers the basic treatment provided, but is not as comprehensive as another code that is more appropriate and supports a higher level of reimbursement.

ICD-10 should also be used for paper transactions:

Although the HIPAA mandate for ICD-10 applies only to electronic transactions, payers are expected to require use of the new codes for all transactions. It would be overly cumbersome for them to use two separate codes.
Begin training your staff now
All experts recommend that you begin training your staff now for the transition. Appoint one person to be in charge of training the others. Determine the ICD-9 codes you use most frequently and review the ICD-10s that will take the place of the old ones. Software programs exist that have General Equivalency Mapping (GEM) that can be used to help find the best ICD-10 that matches the old ICD-9.
Consider outsourcing your coding and billing
Using the correct code makes the difference in whether you get paid at all, or whether you get paid promptly and at the maximum rate. Certified coders, who work for billing and coding services, have been professionally trained on how to use the new codes. They know what documentation is required to support the claim. With certified coders coding the encounters, fewer claims are denied or returned. The appeal process is minimized and revenue for the medical practice is increased. Awareness and preparation are pertinent to mitigating losses from delayed and denied payments as a result of ICD-10.
Contact RevenueXL today to learn how we can help you prepare for ICD-10 implementation. Whether you have yet to implement an EHR system in your practice, or you are searching for a new system to help in ICD-10 transition, we are here to help every step of the way.
Related posts: