Top EHR Vendors
There are 300+ EMR and EHR companies catering to different specialties and clinical requirements. EMR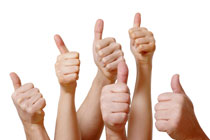 Vendors are constantly innovating and adding new features and functionality to their Electronic Medical Records solution. When EMR prospects are looking for 'Top EMR' or 'Top EHR' or 'Top 10 EMR' on the internet, what are they really looking for? Are they looking for an EMR System that will meet their current needs in terms of the feature set or are they looking for top EMR Systems in terms of number of installations or net sales revenues?
Top EMR Software Features
It would not be an exaggeration to say that the EMR market is fast becoming commoditized and EMR vendors must often be differentiated on the basis of quality of service that they provide rather than any basic EMR features. The perceived differentiating feature (as portrayed by the EMR vendor) may either cease to be a differentiator (as other EMR vendors quickly add that feature to their offering) or it is a more bells and whistles kind of feature not relevant to a large cross section of physician community.
Characteristics of Top EMR vendors
I therefore believe potential EMR prospects need to go beyond EMR features, number of installations, net revenues, etc., and must look for EMR vendors who will go the extra mile in providing exceptional service from sales to post implementation period.
a. Does the top EMR vendor truthfully disclose all the features of the Electronic Medical Records solution that are fully functional and not just on the drawing board?
b. Does the top EMR vendor disclose all the components of EMR implementation costs in a fair manner?
c. Does the top EMR vendor take responsibility for things that go wrong during implementation and not lay the responsibility at your doorsteps?
d. Does the top EMR vendor clearly define the roles and responsibilities of different parties involved in EMR implementation along with dependencies and timelines immediately after sale is made?
e. Does the EMR vendor ask you to buy more training because its trainer was not able to complete the required training in allotted time for reasons beyond the control of the Physician and Physician's staff?
f. When the top EMR vendor says that it offers a free interface, does the interface really come free of all costs (with the EMR vendor bearing costs of configuring the EMR interfaces at both ends)?
g. Does the top EMR vendor work with you and your staff in reengineering your workflow and guide you in EMR implementation best practices or the vendor is only interested in selling and then declaring that "the EMR is live' even though there are obvious things that the vendor could have done to make things more efficient from both clinical and administrative purposes.
h. Does the top EMR vendor provide you with dedicated training sessions involving realistic test patients or the training sessions are theoretical in nature intended to complete standardized training sessions and move on?
As you can see from the list above, it is difficult for any Physician to get the complete and true picture of what to expect from a limited set of interactions with the sales staff of the perceived top EMR vendor.
Request a free demo today and eliminate your anxiety.