The American Recovery and Reinvestment Act of 2009 (ARRA) provides $17.2 billion in Medicare and Medicaid incentives designed to facilitate widespread implementation of certified Electronic Health Record (EHR) systems in physician practices and hospitals. Physicians, facilities, and other providers will receive money through Medicare or Medicaid programs for their "meaningful use" of EHR Software.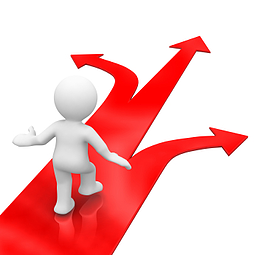 What constitutes "meaningful use" still hasn't been precisely defined. And there's still a lot of uncertainly. However, this hasn't prevented EHR vendors from aggressively marketing their EMR / EHR solutions to physicians and medical clinics, small and large.
What are these vendors doing to overcome physician hesitancy to implement EMR? They are guaranteeing that their EMR products will exceed, or at least meet, the requirements imposed by CMS. These warranties aim to lower one of the highest barriers to early EMR adoption: uncertainty about future standards.
Here's a sampling of the current vendor guarantees:
ChartLogic Inc. says: "I guarantee that ChartLogic

EMR users will be able to meet

the "meaningful use" requirements needed to receive the stimulus money."
eClinicalWorks similarly commits to supporting its customers' ability to meet the HITECH Act's "meaningful use" standards. In its license agreement, it warrants that its

software will support

the "meaningful use" criteria of the American Recovery and Reinvestment Act (ARRP).
Athenahealth Inc. guarantees that its her users will receive Medicare meaningful use incentive payments authorized under the HITECH Act within the economic stimulus law. Athenahealth states:
"For each month for which you don't receive your qualified HITECH Act Federal Stimulus reimbursement dollars during the first year of funding, we will credit our monthly service payments, for up to six months. This offer applies to HITECH Act reimbursement payments only. Additional terms, conditions and limitations apply."
Note that the guarantee does not cover Medicaid incentive payments because of variations at the state level.
Praxis EMR

guarantees qualification

under the ARRA's meaningful use guidelines within 90 days of publication, or your money back.
Practice Fusion guarantees that physicians using its EHR will

qualify for meaningful use

before HITECH payments begin in January 2011.
A careful reading of these warranties reveals that every vendor pretty much guarantees that its EHR Software will qualify for "meaningful use" under the ARRA. However, the burden of proof that the qualified EHR is being used in a manner that proves "meaningful use" still lies with the physician.
Today, many physician organizations are expressing strong views about what they would like a working definition of "meaningful use" to include.
For example, the MGMA recently recommended that the federal government conduct a small pilot project among vendors and physician practices, to ensure that the process of demonstrating meaningful use will be achievable and practical. And they want the feds to complete the pilot program before any incentive programs for meaningful use of electronic health records begin. Additionally, the MGMA wants attestation and/or survey instruments to serve as primary methods for demonstration, instead of imposing arbitrary reporting thresholds on physicians. (Read more about MGMA's perspective on meaningful use of EHRs.)
According to recommendations submitted by HIMSS in April, it wants the following:
To ensure continuity, recognize CCHIT as the certifying body of EHRs.
To achieve incremental maturation of "meaningful use," adopt metrics that can be reasonably captured and reported beginning in FY11/2011, and then made increasingly stringent using intervals of not less than two years. HIMSS' definitions include specific metrics to enact, in phases, over a multi-year period.
To bridge existing gaps in interoperability of health information, coordinate with HITSP and IHE to create new harmonized standards and implementation guides.
Reconcile the gap between "certified EHR technologies," "best of breed," and "open source" technologies.
• Read the HIMSS definition for meaningful use of technology in hospitals
• Read the HIMSS definition for meaningful users of EHR technology
• Read the HIMSS letter sent to ONC and CMS

But where are we on the definition of meaningful use of an EHR?
HHS hasn't released a formal proposal for the final rules for meaningful use of EMRs. However, there are hints of what it might wind up including. National health IT coordinator Dr. David Blumenthal, speaking at the American Medical Informatics Association's annual symposium, said, "The meaningful use framework will be about the goals of care, not the technology." That's fairly vague, and Dr. Blumenthal didn't elaborate on the specifics.
My personal perspective on 'Meaningful Use'
Physicians should be aware that simply buying and installing an EHR doesn't always bring efficiencies to a medical clinic, or even prove meaningful use of an EHR. EMR software (also called EHR software) is only a piece of the complicated puzzle - it's only an enabler. Physicians would be well advised to do their homework to determine whether the promised ROI of the selected EHR system will actually be realized. And they should also recognize that the ball will be in their court when it comes to proving "meaningful use" of the EHR.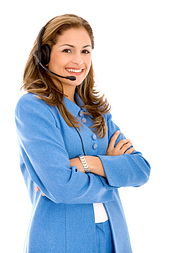 Contact us for a free 'no-obligation' Consulting Session to address any questions that you may have with regard to 'Qualified EHR', 'Meaningful Use', EMR Costs, etc.