What is APM?
After years of physician payment cuts based on a flawed Medicare sustainable growth rate, the Medicare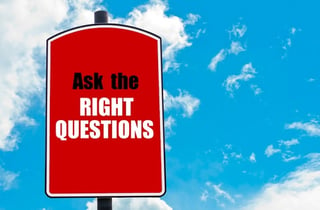 Access and CHIP Reauthorization Act of 2015 (MACRA) establishes two payment tracks from which physicians must choose beginning in January 2019: the Merit-Based Incentive Payment System (MIPS) or an Alternative Payment Model (APM). This article focuses five concepts physicians need to understand about APMs. In a followup post next week, we will provide an explaination on MIPS.
Getting to know the APM
This article provides five facts physicians need to understand about APM.
1. An APM must meet certain criteria as defined by MACRA.
This includes the following:
Use quality measures comparable to measures under the MIPS
Use certified EHR technology
Bear more than nominal financial risk or is a medical home expanded under the Center for Medicare and Medicaid Innovation (CMMI)
Have an increasing percentage of payments linked to value through Medicare or all-payer APMs
2. MACRA defines any of the following as an APM.
Innovative payment model expanded under the CMMI, including Comprehensive Primary Care (CPC) Initiative participants
Medicare Health Care Quality Demonstration Program or Medicare Acute Care Episode Demonstration Program (or another demonstration program required by federal law)
The American Medical Association and Center for Healthcare Quality and Payment Report have jointly published a Guide to Physician-Focused Payment Models that describes seven different APMs that help physicians redesign care delivery to control spending, improve quality for patients, and qualify for APM annual bonus payments. These models include:
Payment for a high-value service
Condition-based payment for a physician's services
Multi-physician bundled payment
Physician-facility procedure bundle
Warrantied payment for physician services
Episode payment for a procedure
Condition-based payment
3. Annual increase on top of a lump-sum bonus
APMs provide a 5% lump-sum bonus on Medicare payments for 2019 through 2024. Beginning in 2026, physicians qualify for a 0.75% increase in payments annually.

4. APM data will be publicly available.
According to the Medicare Access and CHIP Reauthorization Act (MACRA) of 2015, the following information will be included on the Physician Compare web site:
Names of eligible professionals in eligible APMs
Names of eligible APMs and performance of such models
5. APMs require process improvement now.
Consider the following questions:
Does it make sense to grow the practice and/or become affiliated with a hospital or larger organization?
Does your practice provide chronic care management (CCM) services? CCM is one of the five core functions of the CPC initiative that MACRA identifies as an APM.
Can you improve the practice's care management infrastructure? For example, consider hiring a population health manager to perform patient education, help patients manage chronic conditions, identify high-risk patients, track referrals, remind patients of preventive services, and more.
Can you expand patient access to physicians and other clinicians? For example, consider patient portals or mobile care units.
How can you foster greater alignment and collaboration with other primary care providers and/or specialists?
In what other ways might an APM affect your practice? Check out this report from RAND Corp. titled Effects of Health Care Payment Models on Physician Practice in the United States.
Looking Ahead

Physician practices need to take the time to explore each potential APM option to determine whether it's a good fit for your specialty and patient population. Use the time between now and 2019 to improve processes that will serve as the foundation for more effective care coordination.