The American Recovery and Reinvestment Act of 2009 (ARRA) was signed into law by President Barack Obama on February 17, 2009. It specifically authorizes the Centers for Medicare and Medicaid Services (CMS) to provide for a reimbursement incentive for physician and hospital providers who are successful in becoming "meaningful users" of an Electronic Health Record (EHR).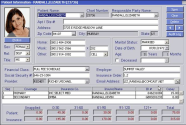 One question that has not yet been answered is - what constitutes "meaningful use" of an EMR or EHR. Of late, this is becoming more relevant since the physicians who intend to implement EMR in their medical clinics are adopting a wait and watch approach until it becomes clear as to which EMR Software products conform to "meaningful use" definition which allows them to get the Medicare or Medicaid incentives.
On April 27, 2009, the Healthcare Information Management and Systems Society (HIMSS) released two definitions for "meaningful use" of certified electronic health records technology. The definitions cover meaningful use in hospitals and physician practices. In both definitions, HIMSS recommended adopting the CCHIT as the certifying body for electronic health records and recommended three phases of definitions, for a minimum of two years each, starting in fiscal year 2011. At the time of writing this note, it has not been decided if CCHIT will become the certification agency that qualifies an EMR / EHR software product from ARRA incentives perspective, but it seems very likely that this may indeed be so.
On 16 June 2009, the U.S. Office of the National Coordinator for Health Information Technology (ONC) published draft criteria for meaningful use of electronic health records. Comments are due by 26 June 2009. The draft includes a limited set of criteria that the CMS can incorporate into its regulation for incentives for using EHRs. It provides base criteria for fiscal years 2011-2012, and more aggressive sets of criteria to be phased in for 2013-2014, 2015 and beyond. The draft proposes many metrics in three broad categories:
Quality, safety, disparities in care and patient engagement
How well an EHR is being used?
Privacy and security
The draft does not specify if it is sufficient to simply report a value in 2011 or if it will be necessary to report certain minimum levels of compliance. In subsequent years, the criteria will include rising levels of compliance for physician order entry, documented encounters and other measures.
The definition of "meaningful use" will continue to evolve with in the boundaries of what is reasonably possible using technology available today. Both ONC and CMS realize that with the extent of fragmentation in the EMR and EHR market, achieving meaningful use will not be easy. However, it is something that needs to happen if improvement in patient care is the over-riding objective of healthcare reform. The onus will be on the vendors of EMR / EHR products to ensure that their products can be "meaningfully used" by the users in line with what is finally included by CMS in its regulation guiding the incentive payment.
Physicians who are in the process of selecting and implementing EHR / EMR software in the interim period (until the definition of "meaningful use" is clarified) would be advised to include in their contracts that the vendor's product would not only be qualified but the vendor would incorporate features that will make it possible for them to demonstrate "meaningful use". Even after that, it may not be enough to install and implement a qualified EMR / EHR system, the burden of demonstrating that the system is being put to "meaningful use" will be on the physician. The vendor must however make that process easier.