EMR & Medical Billing Best Practices Series: #2
According to Department of Labor estimates, around 200 million healthcare claims are denied each year. The agency estimates one in seven submitted claims is denied, many times for technical errors such as missing information or coding issues. Combine claim denials, time-consuming appeals processes, and claims that never even make it out of the office, and your medical practice could be losing money at an alarming but unnoticed rate. Some common sense organization tips can overhaul your claims process, healing claims wounds and increasing revenue.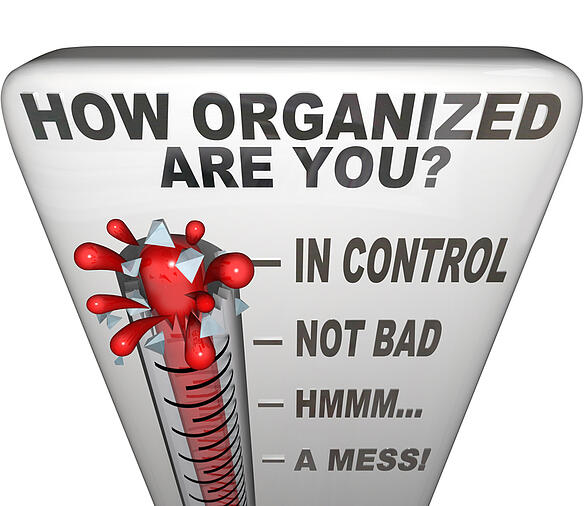 1. Organize Patient Onboard Processes
The very first steps in the patient onboarding process can set the tone for information and claims management for the patient's first office visit. Getting as much information up front as possible helps front office staff understand whether the office participates with the patient's insurance and lets clerical staff begin an electronic medical chart for the patient. Organize onboarding processes by training staff and using call scripts or templates to gather information.
When a patient calls to set an appointment, gather the following information:
Patient's full name
Date of birth
Address
Phone number
Work status and employer
Insurance provider
Insurance plan type (PPO, employer group, individual)
Create an electronic health chart by entering the demographics so this information doesn't have to be entered the day the patient arrives. Provide the patient with instructions for their appointment, emphasizing that they should bring their insurance card. A copy of the insurance card is one of the best ways to ensure you have the right claims billing information.
Always inform the patient that known copayments will be due on the day of service. Collecting small copays in your office is more cost-effective than allowing them to fall into a billing process.
2. Organize Reception Processes
Almost all of the information involved in a phone onboarding process should be repeated when the patient arrives for an appointment. Even if the patient has seen the doctor before, verify the information you have in your system. Print out a patient information sheet that includes name, phone number, address, insurance information, and date of birth; ask the patient to sign off that all information remains accurate. According to National Government Services, some of the top claims denial reasons reflect missing or incorrect information on the claims form. Double or triple checking basic information with the patient reduces the chance of such denials.
Front office staff should also make a copy of the front and back of the patient's insurance card. When possible, immediately scan the card into the electronic record. Claims billers require the information to verify insurance ID numbers and send the claim to the right payer.
3. Organize Clinical Documentation
Clinical processes often seem removed from administrative functions such as claims billing, but every piece of your medical practice works together like the gears on a clock. Without a valid clinical assessment and proper documentation, claims will be denied. In fact, medical necessity denials are always among the top ten denial reasons in any survey or study.
Doctors and nurses help reduce financial loss due to medical necessity denials by inputting accurate, complete information in electronic medical records. Software designed for specific practice types may even prompt clinical staff to answer the exact questions that are required in certain certifications of medical necessity on claims. Using such templates in the record provides an organized way for physicians to communicate answers to claims staff. Detailed, easy-to-access health records also provide billing staff with documentation for appeals when unavoidable medical necessity denials occur.
4. Organize Initial Filing Processes
Medical offices with strong revenue have organized claims filing processes. In addition to using electronic health records, double checking insurance information, and ensuring all claims are complete, back-end medical office staff must stay up to date with HIPAA billing requirements. Many billing software vendors do the work to remain compliant with federal, state, and insurance standards so your office can concentrate on adjudicating each claim.
Claims billers should also have processes to track each service, ensuring claims are billed in a timely manner. Once initial claims are billed, use software or manual systems to set follow up dates to check the status of claims. Claims that haven't been paid after 21 to 30 days should be researched and appeals or corrected claims filed. Once primary claims are paid, billers should immediately work on filing secondary claims or sending bills for patient out-of-pocket expenses.
For more information on how electronic medical records and claims software lets your office take advantage of a more organized billing process, contact RevenueXL today.
Also Read:
EMR & Billing : Best Practices and Top Tips For Your Medical Practice #1
Electronic Medical Records: Practices and Compliance for Modern Healthcare
Five KPIs You Can't Ignore in Your Small Medical Practice
Strategies to Prevent Top 5 Claim Denial Reasons
Also See: