ICD-10 Implementation Made Simple: Follow This Checklist
After what seemed like endless delays and difficulties with the launch of the new ICD-10 implementation,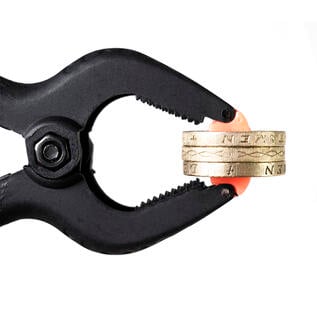 it's still on schedule to launch on October 1, 2015. But this looming deadline has many medical practices scrambling for strategies to implement the new standard for medical-coding practices.
The current ICD-9 codes are now almost thirty-years old, and the update is long overdue. While it is a necessary upgrade, it is such an overwhelming change that it will almost certainly cause both technical and financial difficulties for some offices. The cash crunch will be felt by smaller offices and practices that operate on budgets with tight margins. The implementation of ICD-10 won't be easy -- not by any stretch of the imagination.
Here's the good news: the best thing you can do to ensure a smooth transition, is to make sure that you have an ICD-10-ready EHR system in place. With the appropriate EHR system, your practice will enjoy a smoother and more financially sensible move to ICD-10.
The ICD-10 Checklist
If you've already implemented an ICD-10 ready EHR, you're ready to take care of the smaller details. The Cooperative of American Physicians (CAP) has listed its top recommendations for making the switch to ICD-10 as efficient and as cost-effective as possible. Here are the best strategies from that list to help your office with the major ICD-10 transition:
Make a plan, choose a leader, and have a team in place. CAP suggests identifying and establishing an ICD-10 team with a clear leader to begin your strategy. Having a clearly defined team leader can streamline your team's efforts, and save both time and resources.
Identify strengths and weaknesses within your staff. Collect current information on those who are the best and the worst at using ICD-9 within the EHR system and use those who are excelling to your advantage. The weaker members of your staff may need additional training before October 1 arrives.
Perform an impact assessment model. Identify potential changes to existing workflow environments and how they could potentially impact existing practices that co-exist with other ongoing practices and procedures, like HIPPA, and EHR adoption.
Contact others in your network and evaluate their readiness. Get in touch with vendors or billing services to ensure that they are ready for the switch with appropriate timelines and possible changes to their costs.
Estimate budgetary changes. Ensure that there are no unexpected expenses that could blindside your practice, like additional training costs, and extra software and licensing costs for EHR.
Identify resources and secure training if necessary. It's better to have valuable resources in place before problems arise. Waiting until the last minute to find training and educational avenues could exacerbate the problem.
Prepare for a Plan B. We're all familiar with Murphy's law. Prepare for possible malfunctions within the new system, and have a strategy in place, in the off chance that things go awry. This can include strategies like using new vendors or software in case the existing infrastructure doesn't handle the change.
Go for it. Eventually, we just have to embrace the inevitable and dive in. Be sure to access negative prospects and embrace the positive procedures.
Monitor progress. Track what's working and ditch what is less than effective. With careful monitoring within our EHR, we can keep what's working and lose time-consuming tasks that aren't working within our organization.
Evaluate and participate. Once the launch process is complete, continuing monitoring, evaluating, and participating in the process to make sure that you don't lose any progress in the many changes.
Moving forward
With ICD-10 only a few months away, practices need to ensure that their EHR Vendor is ready for the transition to ICD-10. If you are not confident in your vendor's readiness, it is time to make the switch. Practices must perform due diligence to ensure that their current or prospective EHR vendor with which they contract will be ready for this monumental transition. This is not only good business practice, but it also ensures a peace of mind.
For more information about how ICD-10 ready EHRs can improve the efficiencies in your office or to see a demo of RevenueXL's EHR, contact Revenue XL today.
Related Posts: