EHR Software and Vendor Selection
When you take on the onerous task of selecting the right EMR Software (aka
EHR Software
) for your clinic yourself, you may unknowingly do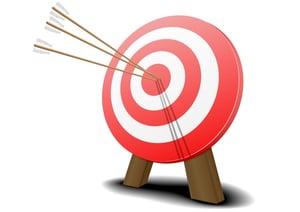 many little things that will surely lead to selection of software that is not right for you. They will result in costly and frustrating mistakes that can come as a surprise and hit you hard when you least expect them.
Biggest 10 Mistakes in EHR Software Selection
1. Not taking the staff into confidence
Your staff will be most impacted by the changes in your clinical environment. Hence it is imperative that you help remove the fear of the unknown from the mind of your staff by explaining how implementation of the selected EHR Software will make them more efficient and effective in their day to day operations.
2. Basing your decision on gut feeling.
Criteria should be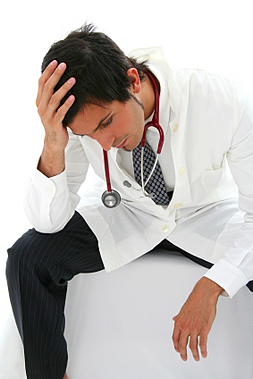 appropriately grouped and weighted so that you can arrive at a weighted score for each EMR being evaluated. If you are evaluating three or four EMRs and do not have the criteria well defined, chances are huge that some irrelevant issues will cloud your vision and impact your decision making.
3. Not vetting the references.
You may often believe that all references are going to speak highly about the EMR since they have been handpicked by the vendors. However, as we all know, physicians are a closely knit community and it is not difficult for you to validate or repudiate what the references told you about their experience with the EMR Software or Vendor.
4. Not being thorough during EHR Demo.
For example, we have found some of the key differentiators claimed by some vendors had actually been decommissioned because they did not work as intended and were back to the drawing board for a re-work.
5.Assuming that Bigger is Better.
Assuming that larger and well known EMR vendors will be technology-wise more advanced, and customer-support-wise friendlier to your individual needs and situation could be quite misplaced because
bigger is not always better
as many of these vendors are too busy working on tying up bigger alliances with hospitals and IPAs trying to rope in hundreds of providers in one scoop. Thus, ramping up customer support for small practices almost always takes a back seat and therefore you may be left out in the cold when you need help right away. Larger vendors are less likely to hear you out in regards to your individual needs and even more importantly, make changes to the software to meet your genuine requirements.
6.Assuming that EHR Software Does not need much training.
Selecting a vendor who says that their EMR Software does not need much
training
and it is easy to pick up is another big blunder. No matter what your EHR vendor tells you, if you and your staff do not get adequate training, you will not be able to utilize the software to its full extent. There are no plug and play systems that can be implemented in a few minutes, few days, or even few weeks. Negligible amount of training built as part of initial implementation proposal is nothing more than a contrived method to win your business.
7.Being too much focused on low EHR pricing.
Being too focused on price early-on in your search or believing that there really is such a thing as
Free EMR Software
rather than focusing first on what you need for optimizing your clinical processes and workflow is a common blunder. A lowest cost approach does not typically translate into saving a lot of money and a lower Total Cost of Ownership. Once you determine what you want and need, you may start drilling down into pricing the EMR Software alternatives you are considering. Don't get pushed into making a decision, be patient.
8.Not foreseeing future EHR needs.
Selecting an EMR on the basis of current requirements alone and not considering your foreseeable or possible future needs can turn out to be a costly mistake. Growth is generally inevitable and you may take on new providers (multi-specialty?), offer new services, or use devices that need to interface with the EMR.
9.Not understanding requirements of a paperless clinic.
You may desire a truly paperless clinic but not having a true picture of how the EMR will help create a true paperless office and what components will or will not be addressed by the vendor directly as part of implementation is another common mistake. You must ask the EMR vendor to adequately demonstrate that their EMR Software will in fact increase efficiency and translate into increased revenues.
10.Not understanding the recurring costs on EHR implementation
Providers do not take enough time to discover and evaluate the initial and recurring costs of implementing EMR. This also includes understanding the technology underpinnings required to support the selected EMR. It would also greatly help if you define and require the line items expected on the proposal from every EMR vendor you are considering so that you can make the best apples to apples comparison between different EMR Software.