---
Proposed Final Rules for Stage 2 & 3 - Good news?
The Centers for Medicare and Medicaid Services last week released proposed final rules for its Stage 2 and 3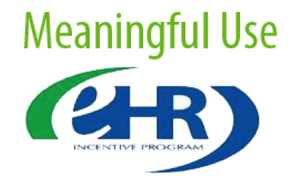 Meaningful Use programs. And, of course, the regulations came through in a lengthy tome that could put the Sandman out of business.
The good news? We've meticulously reviewed the revamped rules so you don't have to. And, the even better news: We discovered that the proposed rules incorporate several modifications that could help small physician practices sigh in relief.
---
Stage 2 Requirements Made Easy
Consider the following revisions, each of which should make it easier for you to comply with the Stage 2 provisions.
#1: Fewer reporting requirements
Providers will be relieved to find that the reporting objectives have been decreased to just 10 objectives from the previous amount of 18 required in previous stages. Some provisions which were viewed as redundant—including recording demographics, structured labs, vital signs, smoking status, record demographics, clinical summaries, patient lists, summary of care, electronic notes, imaging results and family health history—will no longer be required, although they are still recommended.
#2: Reduced patient percentages
The new requirements also reduce the view, download and transmit requirements from 5 percent of a provider's patients to one single patient as well as the secure messaging requirements from 5 percent of patients to simply demonstrating the capability to leverage secure messaging.
#3: More time to report
Further, eligible providers will have a 90-day reporting period in 2015 to comply with Stage 2 as long as it's before Feb. 29, 2016. First-time participants in the Meaningful Use program, however, also will be able to use the full 90-day period in 2016 and 2017 as long as they report by Feb. 28, 2017.

Stage 3 Changes
CMS also made some changes to the Stage 3 rules that could benefit your small practice. For example, you now only need to implement the view, download, transmit provision with 5 percent of your patients, instead of 25 percent. And the threshold for incorporating patient-generated health data into your EHR was reduced from 15 percent to just 5 percent.
The eight requirements that your practice must meet, however, still stand. These include:
Electronic prescribing
Clinical decision support
Computerized provider order entry
Coordination of care through patient engagement
Health information exchange
Public health and clinical data registry reporting
While five of these requirements continue the focus on interoperability, the rule now allows the use of application programming interfaces as an alternative for patient portals as part of the patient electronic access to health information provision.
The new rule requires that as an eligible provider, you must report compliance by Jan. 1, 2018 for Stage 3. CMS indicated that this timeframe would allow providers to prepare for the next set of system improvements and give developers more time to create new technologies that will be easier to use and more appropriate to the new models of care. CMS also indicated that the timeframe would support provider exchange of health information among each other as well as patients.
---
Looking Ahead
But don't get too comfortable, as things could change dramatically. CMS also added an additional 60-day comment period to the Stage 3 Meaningful Use requirements to gain feedback to help it transition from the Meaningful Use program to the new merit-based incentive program authorized by the Medicare Access and CHIP Reauthorization Act of 2015. As such, the regulations could change quite a bit after CMS digests all the feedback and moves forward. So, stayed tuned to our blog to get additional updates and our perspective on how the rules will affect small practices in the days ahead.
And, of course, to discover how RevenueXL's certified EMR and EHR systems can help your practice meet the new Stage 2 and 3 Meaningful Use requirements, contact us today.
---
Readers may also like the following: