What Should You be Worried About After Implementing ICD-10?
The ICD-10 transition has gone surprisingly well for many physician practices nationwide. However, the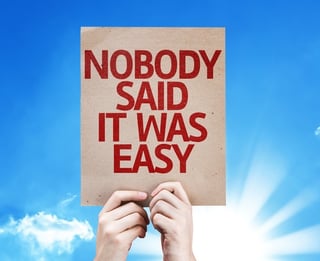 industry is bracing for what could be a flood of denials once payers begin to adjudicate claims. Monitoring certain key performance indicators (KPI) will be critical, says Deborah Grider, CCS-P CDIP CPC CPMA CPC-H CPC-P, healthcare consultant at KarenZupko & Associates. This article identifies three of the most important medical billing KPIs that every practice should monitor now and heading into 2016.
1. Denial rate.
This includes overall number or percentage of denials, including denials by payer and by type/reason. For example, is the denial due to an invalid code? An unspecified code? Did it fail medical necessity requirements? Knowing the specific reason for the denial will make it easier to fix the problem.
"These denials need to be managed quickly," says Grider. "Denials should be a top priority. This may require hiring additional staff," she adds.
2. Overall A/R cycle.
For the first year of ICD-10, monitor the A/R weekly. Does practice have a relatively stable and predictable A/R cycle? If not, where are the outliers? How does the A/R cycle compare with the cycle in ICD-9? The good news is that many large payers report a smooth ICD-10 transition so far.
When looking at the A/R cycle, pay attention to these two data points:
Period for claim submission. Essentially, how long does it take the practice to get a claim out the door? Grider says smaller practices should strive for 24-48 hours. It may take a bit longer in larger practices. Either way, practices should contact their payers to determine payer-specific timely filing guidelines and be sure to stay within these timeframes.
Time to payment. How long does it take each payer to adjudicate and pay the claim? Practices must watch this KPI carefully and address any issues immediately, says Grider. Also be sure to monitor whether payments are accurate.
3. Physician productivity.
Many physicians are using EMRs that run Intelligent Medical Objects (IMO) technology—a medical terminology solution—to assist with code selection. However, IMO is not always accurate, says Grider, who adds that she has seen thousands of errors with the technology as practices have transitioned to ICD-10. For example, one EMR prompted a physician to provide the trimester for a deep vein thrombosis.
"Physicians need to be more cautious, and because of this, it's taking them more time to select a diagnosis," she says. Grider suggests creating a cheat sheet using a practice's top 50 diagnoses in the event that the IMO technology isn't accurate. She did this for several physician practice clients and says the cheat sheets "kept physician productivity at a reasonable rate."
Other data points to monitor
In addition to the KPIs listed above, Grider says practices should continually monitor the following:
Changes and updates to payer policies and Local Coverage Determinations (LCD).
What diagnoses support medical necessity? Some LCDs have been revised significantly in the last 30 days post-go-live.
Payment for unspecified codes.
Which payers are paying these codes, and which ones are not? Do any payer policies address unspecified codes specifically?
Documentation specificity.
Does the documentation in the record support the specificity necessary for ICD-10 code assignment? Regular documentation audits will be critical, says Grider. She advises practices to start documentation improvement efforts now. Practices do have some flexibility with ICD-10 per the CMS/AMA joint announcement originally announced in July; however, this flexibility is only temporary, it only applies to retrospective audits of Medicare Part B claims, she says. "Even though CMS has given physicians reprieve, in a year, this won't be the case," she adds.

---
Looking Ahead
No matter, how much effort has been put in ICD-10 training and implementation, providers are bracing themselves for a bump in denials in November. If you do not understand why denials occurred, get in touch with the payers to try and determine the reason for denial. It becomes all the more important to consider implementing coding audits at each practice to pre-empt any foreseeable CMS audit.
To find out how RevenueXL's coding audit solutions can enable you to make corrections before your coding is challenged by the payers—contact us today.
---
Readers may also like the following: