EHR Training
EHR training is vital to the success of your EHR software. Regardless of your specialty, it is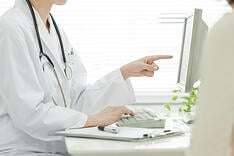 important for every member of your staff to receive adequate training to ensure that your practice continues to run smoothly, as well as to ensure that your patients continue to receive excellent care. Perhaps you are shopping for a new EHR System because you're dissatisfied with your current software. Or, maybe you're working toward implementing EHR for the first time. Either way, here are five training tips to help you guarantee a successful EHR implementation.

Tip #1: Make Sure Everyone Understands The Basics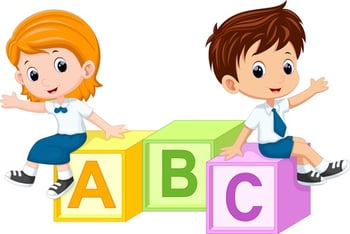 Unfortunately, not everyone who works in a medical office will possess the basic computer knowledge that's needed to work with EHR software. To make the most out of your training sessions, it's important for everyone to have that basic understanding, so work with those staff members ahead of time to instill this knowledge. This training can be done within your own staff members, saving you money in the process.
Tip #2: Train Your Staff With An In-House Trainer
Rather than doing an online training program, working with an in-house trainer offers your practice a much greater value. This gives your staff a chance to ask questions, and it makes the EHR training experience much more personalized, which has proven to be much more successful than simply training through online videos.
Tip #3: Opt For Ongoing EHR Training
The experts agree that EHR training works best when it is spread out over several months, with a few days at a time. This will give your staff time to build upon the knowledge they've acquired so far, and to practice what they've learned. If you give them too much at once, you open your practice up for more mistakes, so opt for ongoing training that will allow them time to assimilate the new information.
Tip #4: Ensure That Your EHR Training Is Relevant
If you're a specialist, any EHR training you receive should be relevant to your specialty. It's important for you to understand your own templates, and a good trainer will pinpoint exactly what it is that you need to know in order for your practice operating as smoothly as possible. Your trainer should provide you with training materials in context with your specialty so that eventually, your staff can refer to it whenever they may need to.
Tip #5: Approach EHR Training With A Plan
While the information you receive during your EHR training is important, you'll find it to be the most useful if you approach your training with a plan in place. Assess the workflow within your practice ahead of time, to give yourself a better understanding of how your EHR software will fit in. Identify those features that you'd like to have, as opposed to which features are a necessity, and make sure your trainer provides your staff with training for those features. You'll also need to know how the software helps you scan and include information from paper charts.

The training you and your staff receive will be a direct indicator of how successful your EHR implementation is. You'll find that your EHR software enhances your practice in ways that you never thought possible, but only when you have received excellent and informative training to prepare you for the changes that lie ahead.

At RevenueXL, we'd love the opportunity to talk to you about our PrognoCIS EHR software. You'll receive some of the best training and support in the industry when you work with us, guaranteed. For more information, contact us today!
Also read:
New EHR Implementation: 5 Essential Reasons Why
RevenueXL EHR Software - Top 7 reasons to switch!
8 Cardinal Sins of EMR Training