Larger practices and organizations in the health care industry are readily switching over to electronic medical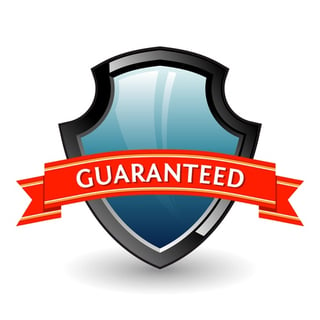 records and reaping the rewards, but small to mid-sized practices are much slower to adopt and make the transition due to a number of barriers - with particular concern to how it will slow down treatment times and affect the bottom line during implementation.
That's why less than 12% of small practices utilize even the easier-to-implement web based EMR. While it's important to spend time determining the best EMR for a small practice, there are a number of things you can do on your end to make your switch to electronic medical records a smooth one.
1. Ask Your Staff about Their Needs with Electronic Medical Records Software
The biggest push back with a switch to electronic medical records software is often among a group of physicians who don't necessarily agree or are happy with the EMR software once it's in place. The key to a successful transition is to get everyone involved in the transition.
Discuss with the team of physicians and support staff what functions or features would be most beneficial to their clinical work as well as administrative functions. If you query for insight from the staff and other physicians, it lays a foundation for a positive transition.
It also lets those among the staff know that they are valued for their input and ultimately, for the individual or team responsible for choosing the best EMR for a small practice, it helps them narrow down which options are most important, and choosing which EMR system is best.
2. Get Customized Electronic Medical Records
It stands to reason that the better your certified electronic health records and practice management software fit your practice, the smoother the transition will be. Customized templates and electronic medical records software catering to your specialty or branch of medicine not only help you run your practice more efficiently, but it improves support and care provided to your patients.
The best EMR for small practice is one that comes pre-loaded with custom templates and administrative systems, saving clinical staff (and you) from the painstaking process of modifying an entire database of treatment and disorder related templates.
3. Help Your Staff Get Comfortable With Technology
When you make the switch to electronic medical records, the use of technology is inevitable. You're dealing with software over paper charting, so those who make contact with the patient (especially physicians) in your clinic will need to know how to work a computer - and some doctors and support staff just aren't tech-savvy.
Before you can expect anyone to make the switch, ensure that everyone on your team is capable of performing simple tasks on a computer. If you're planning to roll out electronic medical records within the next 6 months or fiscal cycle, try to provide your staff with access to the same computers you'll be using with your EMR software and electronic health records.
This can give them insight into how to access files, organize data, access wireless networks, utilize associate hardware, print, send files over the network, email, etc. If your staff is comfortable with simple tasks, they'll be able to focus more on learning the functions of the new EMR software instead of fumbling with the hardware.
4. Define Who is Accountable for EMR Related Decisions
This is important for small to mid-size practices with multiple practicing physicians or partners. While getting input from everyone on staff is important, there needs to be a single individual responsible for making the final say on any matter. Without this, you could find yourself in a lot of heated debates and hair-splitting over the implementation of certain features, medical transcription services, hardware, access, etc.
With a leader to make the decisions, everyone on staff - administrative and support staff included - recognize that the final decision goes to someone else - effectively neutralizing any time-consuming power struggles.