*Having a medical practice website is imperative to your practice. Why? Perhaps the best answer is, "Can Patients find your Medical Practice Online?"

Try this, ask the next 10 people you see if they use the internet for email, or searching for something to buy, or to find someone or a service they need, and you will undoubtedly get at least 7 to 8 'yes' answers. This is a 70% to 80% positive response, and then apply the same question to yourself while picturing what you can expect of your existing patients, new patients they refer, and newcomers to the community where you practice who are searching online for a new Doctor.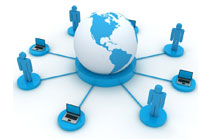 The number of people using the Internet to search online for important information and particularly for their Healthcare needs is GROWING EXPONENTIALLY. This means patients are more sophisticated now more then ever before. Therefore, a specialty medical website presence is imperative to the business of your practice and, in meeting the demands and expectations of your existing and potential new patients. This being said, yet the need for medical practice websites far exceeds the number of physicians having a website as patients still struggle to find a primary care Doctor or specialist that they can search for and learn about to determine which medical practice and their physicians will be a good-fit to care for themselves and their families. Having an easy to search and find medical practice website that is patient friendly to use and provides valuable information about the healthcare services you provide, is a sure fire way for maintaining patient loyalty, patient referrals, and driving new patients to your practice, while promoting goodwill.

These issues deserve your keen attention especially in these tough economic times, where retailers are no longer the only types of businesses feeling the financial pinch. I hear from Physicians every day just how adversely their medical practices too, are being effected by our hard economic times, with unemployment on the rise, more and more patients without health insurance, and cash paying patients not scheduling, or not showing up for appointments. Couple these factors with Medicare and Medicaid rates being cut and Federal penalties coming soon for not ePrescribing, or not having an Electronic Medical Record software system in place and, private insurance companies doing all they can do to delay or even avoid paying for your services, you may just find yourself feeling the awful Private Practice Blues and wondering what to do.

One important and very powerful step you can proactively take to help steer clear of this situation is to position yourself at the heart of where the masses are going and that is, placing your practice right in the middle of all the online traffic on the internet information highway and boldly posting your medical practice website, "We're Open for Business and Accepting New Patients" sign out for everyone to stop by and see. A good medical website design and hosting company can help you do just that and, position your practice above the competition and protect yourself against the pressures of the giant medical organizations trying to squeeze you out as well as, arming you to begin the Electronic Medical Record process and fend off federal penalties plus, combat being bogged down by insurance companies. Search online and you can find companies offering Free Medical Websites that are designed to complement your EMR needs by improving efficiencies, cash flow, net revenues, and patient care. An integral part of meeting these goals is having a medical websites company set-up an interactive Patient Portal along with your medical practice website.