How To Increase Patient Portal Usage?
Patient portals increase communication between providers and patients and can even improve the quality of care that patients receive. This technology that provides patients with 24-hour secure online access to their health information is also an important part of Meaningful Use Stage 2, which focuses on patient engagement and education. Stage 2 requires providers to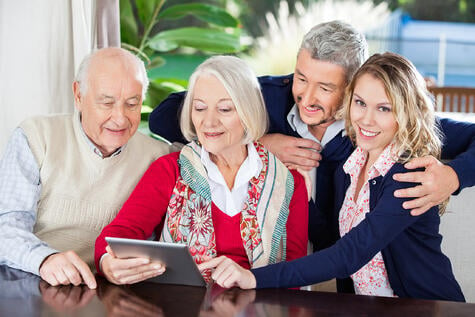 engage at least 5% of their patients through the portal in order to receive financial incentives. Portals help providers meet important Stage 2 requirements, such as the following:
Patient-specific education resources
Access to clinical summaries
Secure messaging with providers
Timely electronic access to health information
Reminders for preventive and follow-up care
However, despite these benefits, patient engagement with portal technology remains a challenge. Even when providers offer a portal, patients don't always understand its purpose or benefits. Some portals don't provide a patient-friendly interface, making tasks tedious and difficult. Other portals don't include information that patients want and need. The bottom line is that if patients don't have a reason to visit the portal, they won't.
Following are several strategies that providers can use to increase patient portal usage:
1. Advertise your portal.
Nearly 40% of patients were unsure whether their primary care physician even offered a portal, according to a 2014 patient portal survey conducted by Technology Advice, a consulting firm. The survey polled a random sample of 430 patients who had seen their primary care physician in the last year. Let patients know about your portal by using these tips:
Create an in-office orientation during which patients are introduced to the portal via a patient kiosk or laptop while they wait for an appointment.
Display signs or posters about the portal. Also include patient portal brochures in the waiting area.
Include a visible link to the patient portal on the practice's Website or in the practice newsletter.
Encourage all staff members to promote the patient portal during conversations with patients. Staff members should also be able to educate patients about the portal's features and benefits. Providers, medical assistants, and front-office staff should receive standardized training regarding the portal's use.
Provide a kiosk in the waiting area that patients can use to sign up for the portal. Encourage staff members to assist patients during the registration process.
Consider enrolling all new patients in the portal as part of the registration process. This enrollment could include a personal tutorial on how to use the technology.
2. Give patients what they want.
Providers control the types of information that patients can access via their own portal. Knowing what information is most important to patients can greatly enhance engagement. Online scheduling, for example, was the most requested feature in a patient portal, according to 2014 patient portal preferences survey published by Software Advice™, Inc. The survey, which included a random sample of 1,540 U.S. patients, also found that viewing test/lab results and being able to pay bills online was also important.
However, patient portals should go beyond simply allowing patients to perform administrative tasks. Portals that will continually engage patients are those that are personalized and interactive. Consider implementing a portal that has the ability to provide decision tools and personalized messaging. For example, patients with diabetes would likely appreciate a log for tracking blood glucose levels or a calculator to estimate average glucose control. Other patients might enjoy the ability to track their food intake and exercise.
Patient-specific resources are also important. The Health Information Technology Resource Center provides several tips and questions to consider when offering these resources. In general, certified EHR technology should include logic that can use the patient's sex, age, problem list, medication list, lab tests ordered, or other patient information to suggest education resources in which the patient might be interested.
The Healthcare Information and Management Systems Society (HIMSS) provides a self-assessment that providers can use to gauge their own progress toward patient engagement.
3. View patients as your partner in the portal rollout.
Patient input is critical when rolling out the portal technology. Consider asking patients to serve on the rollout team. This will help ensure that the portal includes key features and is user-friendly in terms of design and navigation. Another idea is to survey patients prior to implementation about the specific features they'd like to see in a portal.
4. Be available to answer questions.
Even despite a practice's best efforts, questions and frustrations will arise. Identify someone within the practice who can answer questions and serve as liaison. It's important to address patient concerns immediately. Not doing so can jeopardize continued use of the portal.
5. Strive for continuous improvement.
Don't simply implement your portal and assume that it can the same indefinitely. Survey patients about potential improvements, and then work with your vendor to establish a schedule for updates and upgrades that will keep patients' interest.
If you are evaluating a replacement for your current Electronic Medical Record Software and would like for an integrated Patient Portal (it would be nice if it was free - isn't it?), contact RevenueXL today to check out our best value EHR Software which comes with a free Meaningful Use package including Patient Portal.
Readers may also be interested in the following: